Temporary Suspension of Access to Work 30 Hour Rule
Published: May 16th, 2014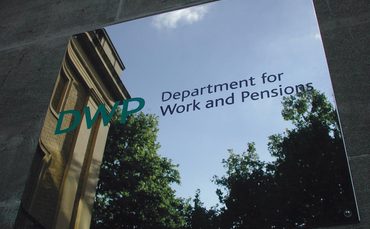 Mike Penning MP, the Minister for Disabled People, has announced a review of the impact of Access to Work changes on deaf people. After a petition was launched and organisations representing the 10 million deaf and hard of hearing people banded together to protest the new '30 hour rule', Mike Penning MP has agreed that whilst the review takes place, this rule will be suspended. Any new or current claimants will not have it enforced.
The review will take place over three months in the summer and will include the input of organisations involved with deaf and hard of hearing people.
The Limping Chicken explains the '30 hour rule':
'The rule said that someone needing more than 30 hours communication support a week could only claim at an hourly rate equivalent to a £30,000 salary. That is significantly below the market hourly rate for a sign language interpreter.
It means deaf people have been struggling to find communication support and therefore do their jobs. In some cases employers have been unable to keep their deaf employees.'
The petition, Stop Changes to Access to Work, is still in effect and it is important that people continue to sign and write letters to their MPs explaining why these changes will affect their access at work. This rule does not only apply to interpreters; deaf people requiring access workers such as Palantypists, Speech to Text reporters and lipspeakers may also have to be paid significantly less than they normally do.
Organisations for deaf and hard of hearing people have welcomed the news, some seeing this as an opportunity to have a conversation with the government about the various access needs for deaf people, not just for Access to Work, but also for access within public services, such as the NHS.
It remains to be seen how effective this inquiry is, but those of us who use and are thinking of using Access to Work will be watching this with interest. Keep contacting your MPs and asking people to sign the Stop Changes to Access to Work petition – deaf and hard of hearing people need to make sure we are heard by the government and by the people conducting this review. It is also worth getting in touch with the various organisations involved in the review – such as Action on Hearing Loss and the BDA (British Deaf Association).