Deaf Unity: The First Deaf Model United Nations Conference
Published: Jul 22nd, 2014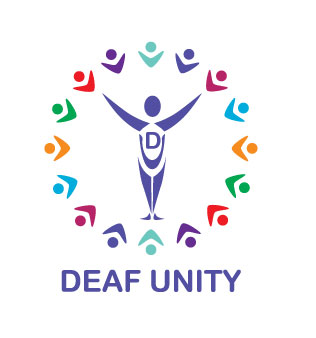 Deaf Unity wishes to announce that it has joined forces with Oxford International Model United Nations to promote 15 delegate places for deaf people to take part in the XIIth session of the Oxford International Model United Nations (OxIMUN) conference. Delegates will represent various members of the Economic Community of West African States (ECOWAS) committee of their Model United Nations (MUN) conference 7-9 November 2014.
MUN is a simulation of the real United Nations and it is a student initiative that takes places amongst Universities and Colleges to develop delegates' negotiation, influencing, and communication skills. Delegates at OxIMUN will discuss key world issues in an immersive environment that engages their critical thinking and problem solving skills. Participation in such a scheme is highly attractive for employers, who wish to see people gain those skills. It builds on the findings of the first Deaf Careers Fair which took place at City Hall, Greater London Assembly in May 2014. And it is another initiative undertaken by Deaf Unity working in partners to address the chronic unemployment and underemployment of the Deaf Community.
Samaikya Karri, Secretary-General of OxIMUN 2014 said "OxIMUN is delighted to partner with Deaf Unity to integrate both the Deaf Community and the International MUN Circuit.  We are committed to attracting the best ideas, from a variety of backgrounds and diverse cultures, to provide participants with an unforgettable delegate experience. The conference will provide a platform where delegates from the Deaf Community can help solve problems of global importance."
OxIMUN's Social Events Officer Ayako Fujihara said "We believe organising a committee for the Deaf Community will be highly rewarding and will set an example for other MUN conferences to follow.  OxIMUN ensures that delegates will have a chance to interact with each other after an intense day of debating. We have a range of evening social events lined up including a Delegate Reception and a formal dinner in one of Oxford's prestigious colleges!"
Alasdair Grant, Deaf Unity's Deaf Alumni Project Co-ordinator said "Deaf Unity is very grateful for Oxford International Model United Nations' offer of support. They are just as excited as we are to develop the professional skills of the Deaf Community. I remember my own participation at Bristol University's Model United Nations Society and my desire to see such a similar scheme provided for the deaf community. OxIMUN has answered my wish."
Deaf Unity's CEO Abdi Gas said "Deaf Unity continues to develop innovative solutions to address the needs of the Deaf Community not only at home but also abroad. This initiative fits in well with Deaf Unity's future plans following the Deaf Careers Fair in May 2014".
To book, please follow this link: http://oximun.org/registerdelegate.php
For more information, please go to the FAQ pages.
Notes:
Deaf Unity welcomes a range of people including Oxford International Model United Nations to work in partnership with it to deliver a range of initiatives to tackle the underemployment and unemployment of the Deaf Community. The UK Council on Deafness considers that unemployment within the hearing community is at the rate of 1:10 whereas for the deaf community it is 1:4.
Oxford International Model United Nations is one of the UK's eminent MUN conferences, internationally renowned for its high quality of debate and hosted annually by the Oxford University United Nations Association (OUUNA).
OxIMUN 2014 aims to foster a spirit of global cooperation as delegates gain an appreciation for the intricacies of international diplomacy, through constructive debate and collaboration, under this year's theme of 'Local Problems, Global Solutions'.