Deaf Unity Joins Forces with the South West Local Enterprise Partnership Special Interest Group
Published: Nov 23rd, 2015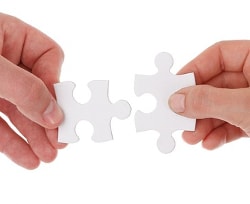 Deaf Unity is the first deaf organisation to become a member of the special interest group of the South West Local Enterprise partnership on Social Enterprises.
The close working relationship between Deaf Unity and the South West Local Enterprise Partnership should mean increased deaf awareness at the higher level of decision making among the leading enterprise partnership of deaf and disability awareness issues.
Most significantly, it represents one of many activities that Deaf Unity is undertaking to tackle the chronic underemployment and unemployment of the Deaf Community. Current figures suggest that a deaf person is seven times more likely to be unemployed than a non disabled or deaf person with a criminal record.
Deaf Unity's CEO Abdi Gas said:
"Deaf Unity is proud to announce another innovative activity, which is not only the first in the UK, but also potentially in Europe. The rationale behind this event is one of the many reasons for having established Deaf Unity. This event has been entirely deaf inspired, deaf led, deaf organised, and deaf presented. It is a true reflection of what the united and supported deaf community is able to achieve and an example of the vast range of the underutilised skills and talents that exists within the deaf community. Such successes can only be achieved through partnership working with the wider community that involves employers and education providers."
Details of how deaf people and organisations can set up their own social enterprise partnership, and engage in social enterprise partnership opportunities, will soon be advertised on Deaf Unity's Employment Network Facebook group.
Deaf Unity wishes to hear from a range of Deaf organisations who want to engage with their local enterprise partnerships to represent the Deaf Community and their own businesses.
Notes to editors
Deaf Unity is a deaf learning and development charity that was established by Abdi Gas, the current Chief Executive Officer in 2010, to address the specific learning and development challenges facing the deaf community as a whole that he has experienced.
Deaf Unity has been running a series of projects and events such as the Deaf Learners Conference, Deaf Careers Fair, and Deaf Friendly Model United Nations Conference to address the challenges facing the Deaf Community. Deaf Unity welcomes a range of people to take part in its many projects