Sponsors
Deaf Unity is pleased to have individuals, organisations and corporate sponsors who share our commitment to supporting deaf students, graduates and professionals throughout the UK and abroad.  Sponsors of our exciting, innovative projects, conferences and events are truly valued. We are proud to share information about out current sponsors below and thank them for their continued support.
All Saints Hospital
St George Healthcare Group provide care and rehabilitation for people with a Brain Injury, Autistic Spectrum Conditions, Deafness and Mental Health issues, in addition to a wide range of neurological conditions. We are committed to providing the highest possible quality of patient centred care that respects the rights for dignity, privacy and individuality.
All Saints Hospital is a state of the art purpose built facility specifically commissioned to meet the needs of Deaf people and individuals with complex communication difficulties. The services offers rehabilitation in Secure and Open rehabilitation environments within a comprehensive care pathway including individual hospital flats with support to achieve independence.
All Saints Hospital provides holistic rehabilitation programmes and therapies which include:
Accredited Northumbria Sex Offenders Treatment Programme (SOTP) and adapted for Deaf Offenders
Aggressive and Challenging Behaviours Management Programmes
Anger Management and Substance Misuse
Domestic and Community Living Skills
Eye Movement Desensitization and Reprocessing therapy (EMDR)
Intervention targeting deprivation unique to Deaf patients which includes
Emotional Literacy, Social Skills, Relationship Education and Sexual Education Treatment for Mental Illness
St George Healthcare Group offer rewarding career opportunities for healthcare professionals. All staff have their own Personal Development Plans and receive specialist and ongoing training which is identified annually through appraisals. Staff received full induction training, Coaching and Mentoring Programmes, Nurse and Management Development Days, Training for Patients, Management and Leadership Programmes, Soft Skills Training for all staff and much more. The development of staff is at the forefront of St George Healthcare Groups strategy for the future and gives staff the confidence that they are a valuable aspect of the organisation All current vacancies within the group are advertised on our website www.stgeorgehealthcaregroup.co.uk
Grange Avenue, Oldham, OL8 4EF
Tel: +44 (0) 161 622 4220
Fax: +44 (0) 161 622 4221
Reed Smith
Reed Smith is a global relationship law firm with more than 1,800 lawyers in 25 offices throughout the United States, Europe, Asia and the Middle East. Founded in 1877, the firm represents leading international businesses, from Fortune 100 corporations to mid-market and emerging enterprises.  Its lawyers provide litigation and other dispute resolution services in multi-jurisdictional and high-stake matters, deliver regulatory counsel, and execute the full range of strategic domestic and cross-border transactions.  Reed Smith is a preeminent advisor to industries including financial services, life sciences, health care, advertising, technology and media, shipping, energy trade and commodities, real estate, manufacturing, and education.  For more information, visit reedsmith.com.
Office Locations:
Europe: London, Paris, Munich, Greece
Middle East:  Abu Dhabi, Dubai
Asia: Hong Kong, Beijing, Shanghai, Singapore, Kazakhstan
U.S.: New York, Chicago, Washington D.C., Los Angeles, San Francisco, Philadelphia, Pittsburgh, Houston, Princeton, N. Virginia, Wilmington, Silicon Valley, Century City, Richmond
Microlink PC

Microlink is Europe's largest multi-award winning supplier of Assistive Technology and workplace adjustment solutions. For over 20 years we have been pioneers of the industry, with our leading services supporting businesses and individuals in education and work environments.  Our pioneering work has been recognised through awards including, the Business Disability Forum's best SME 2012, Disability Champion 2012 and the Disability Standard award 2012, where we were valued amongst FTSE 100 organisations. We were also awarded first place in the Springboard Consulting Groups Disability Matters Europe Award.
Our bespoke solutions have supported over 200,000 individuals in higher education and in the workplace achieve their true potential. We continue to provide our multi-award winning end-to-end workplace adjustment solution to a growing number of the largest Public and Private sector employers in the world, allowing them to become confident in supporting their existing and future employees who work with disabilities.
Our workplace adjustment solution delivers quantifiable results, whilst reinforcing compliance with the Equality Act 2010. It has allowed our clients to create measurable, cost effective and inclusive work environments, by empowering their employees working with disabilities to access their true potential. This has significantly reduced absenteeism and increased productivity.
Our mission is to continue to pioneer and present the business case for education institutions and businesses to support their people with cost effective Assistive Technology solutions.  Follow us on twitter @microlinkpc
Access to Work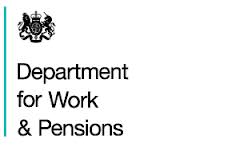 Access to Work is a programme, delivered by the Department for Work and Pensions, which provides practical and financial support to disabled people and those with a physical or mental health condition to help them with starting or keeping a job.
Access to Work can help pay for support customers may need because of their health condition or disability, for example:
special aids and equipment
communication support at interviews
mental health support service, and
a wide variety of support workers
For further information, please see  www.gov.uk/access-to-work
Clarion
Changes to Government funding meant that at a time when they were most needed, many specialist employment services for Deaf people were terminating delivery.
Clarion recognised the importance of developing a service that would meet the support requirements of Deaf people whilst being financially viable within the new funding remit.
Clarion's innovative and unique Communication Employment Consultant (CEC) Model was implemented and rolled out across the Work Programme and Work Choice. The model has been highly successful , winning Supply Chain Partner of the Year at the 2013 Employment Related Services Association (ERSA), Employability Awards.
How the CEC model works:
The CEC Model is a hybrid model of qualified communication support professionals who have employment background and knowledge. As well as providing communication support, our CECs add value by working in partnership with the Employment Advisor and the Deaf person to deliver the full menu of job-seeking activities.
The model is based on the industry standard of a three hour minimum call out fee. Our CEC's can work with up to three customers in this time, realising further cost benefits. Once the meeting with the Advisor has finished, our CEC will continue to work with the Deaf customer(s) to support them to complete their action plan, bringing them closer to employment. Additionally, before the job starts we support customers to apply for and set up Access to Work grants. Once the job starts we can support with any 'in work' issues should they arise.
For more information visit http://www.clarioncall.net/services/employment
Deafness, Cognition and Language Research Centre (DCAL)
Deafness, Cognition and Language Research Centre (DCAL) is based at the University College London (UCL) in Euston and is staffed by 30 deaf and hearing researchers. We are currently recruiting deaf volunteers to participate in our research/projects. Our aims are as follows-
•    To learn more about BSL as a language
•    To look at how the mind processes BSL compared to other languages
•    To assess BSL skills in deaf adults and children
•    To improve the education of deaf children, by finding out more about how deaf children learn signed and spoken language
•    To identify language problems in signers from injury or illness
Log on our website for more information about our organisation and research
www.ucl.ac.uk/dcal
Chichester College

Chichester College is a large further education college based in West Sussex. We are a lively and dynamic college offering a wide range of courses from A Levels to Apprenticeships, vocational courses to higher education and much more. For the last three years we have had the best overall success rates in Sussex and we pride ourselves on high quality teaching combined with an inclusive, fun, student centred approach to learning and life at college. In our last student survey 99% of our students said they found teaching and learning to be good or outstanding and that they felt they had made the right choice of course and college.
We ensure our students are work ready by embedding enterprise and employability skills, English and maths throughout all of our full time courses. We also offer specialist additional support for learners with a range of support needs and have two halls of residence offering accommodation to learners living too far to travel.
Our Chichester Campus is close to the city centre and easily accessible by train and bus, as well as having some car parking facilities; our Brinsbury campus is situated in the beautiful South Downs countryside and has  complimentary transport to and from the railway station in Pulborough, car parking and buses stop just outside the campus.
Further information is available from www.chichester.ac.uk or calling 01243 786321.
Our College specialises in meeting the needs of students who are deaf, hearing impaired and those with communication difficulties including Autism and Aspergers. Our individualised learning programmes also offer a unique approach to students who have specific language and communication difficulties. Our holistic approach seeks to recognise your needs, wants and aspirations by creating opportunities to develop your talents to the full in a highly supportive, total communication environment.
At our College you will receive the support and guidance to help you learn new skills alongside your peers in a community where understanding and being understood is paramount.
Communication Specialist College
Our vocational pathways provide a distinctive, industry-focused learning environment for students who aim to enter employment and or further education whilst our Life Skills and Personal  and Social development pathways are created to  maximise your individual potential.
In recent years our performance and reputation as a National Specialist Provider has strengthened. This has been reflected in our 'OUTSTANDING' Social Care Ofsted inspection in 2012 and is largely due to the dedication and commitment of our staff teams.
We set high standards for our students making the experience as enjoyable and fulfilling as possible. We pride ourselves in our communication strategies taking a holistic approach using the latest technology, in a highly skilled and knowledgeable environment.
Our learning community has a rich cultural diversity where you will receive a warm welcome and enjoy a friendly, safe learning environment. We provide outstanding enrichment opportunities for our students, both on the College sites and in the local and extended community.
Royal Association for Deaf people (RAD)
RAD works with Deaf people, mainly those who are profoundly deaf from birth or a young age, who communicate in British Sign Language (BSL). Our services are:- Advice, Advocacy, Children & Families, Community Development, Employment Skills & Transitions, Interpreting & Social Care.
Adult sign language users at 0.3% of the population rising to 0.5% in London (GP Survey), however, Deaf people are over-represented among isolated, vulnerable and hard-to-reach groups, and 4 times more likely to be unemployed. They lack access to information, advice and opportunities to gain skills. Literacy can be low – average reading age for Deaf school-leavers is 8-9 years. RAD has pioneered effective ways of working with Deaf people and providing accessible services. We are a Deaf-led organisation; most of our Trustees are Deaf and all frontline staff have fluent BSL, many also being Deaf with experience of the barriers clients face. This shapes our organisational culture and how we deliver services.
Sponsors from Deaf Learners 2013 Conference