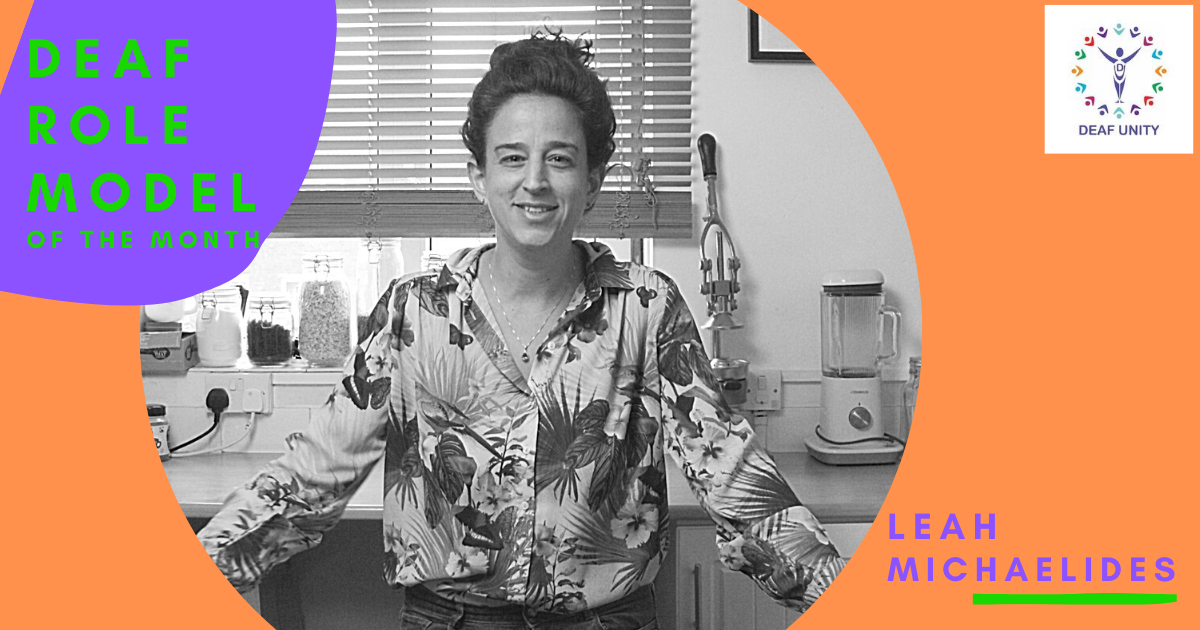 Each month we invite an inspirational or outstanding deaf role model to share their story.  From what they've learnt, to what they wish they'd have known and their best deaf tips. 
This month, meet Leah Michaelides. A deaf chef with a knack for making cooking videos in BSL. Her food (and her videos) are focused around healthy vegan alternatives, and empowering deaf people with the tools to live better lives.
1.   Hi Leah! Tell us about yourself?
I was born in London but grew up in Cyprus. I have 2 degrees and a certificate in Culinary Arts. I'm also proficient in BSL and Cypriot Sign Language, and can speak Greek.
When I was 14, I came to the UK to attend a deaf school which was a real turning point. I went to university here, then moved back to Cyprus where I learnt a lot about life.
A few years later, I decided to study photography so came back to UK. And soon after, met my partner and we have a wonderful daughter who is our mini-hearing-dog-for-the-deaf!
Throughout my career I've had lots of jobs, from estate agents to wedding photography, and now I cook.
2.   What is your deaf story?
I was born severely deaf in both ears, which doctors confirmed when I was 1. They fitted me with radio aids, which I hated, and then hearing aids which I found much better.
I still use hearing aids and get them privately, so they're better quality. When I got new ones a few years ago, I was able to hear birds sing and the kettle whistle for the first time ever – they're amazing!
My parents taught me to read and write fairly young with a lot of patience and tears, and I had speech therapy too. I went to a mainstream school in Cyprus, and although the teachers were kind, I struggled to understand them. As the only deaf child, I often felt left out and found it difficult to make friends. Luckily, I had a wonderful Teaching Assistant for the deaf, Mrs Hutson, who was my lifeline.
At 11, I went to a school in the Episkopi Army Base where there were provisions for disabled students, and at 14 I moved to The Mary Hare Grammar School for the deaf. Suddenly, I was surrounded by deaf people, culture and sign language, and finally felt I belonged!
It took me a year to learn BSL, and I made some lifelong friends. My confidence soared and I found happiness with my deaf identity.
3.   What makes you proud to be part of the deaf community?
I'm amazed at how much support there is, from each other, and organisations.
Fantastic groups (like RAD, BID, CDA and BDA) work so hard to make our lives better. And during lockdown, they were amazing at bringing isolated deaf people together online.
When you attend deaf events like festivals, sports and holidays, you can really feel the power of the community.
4.     What is your experience of BSL?
When I first learnt BSL, I was amazed at how easy it was, and how quickly I became fluent. I was finally able to communicate freely, without worrying about pronunciation or getting tired.
Now, BSL is my main form of communication with friends and family. I'm lucky that they all understand how to communicate with me.
5.     Tell us about your journey with food and wellbeing?
After a relationship ended in 2010, I realised I'd put on some weight and decided it was time for a change. I started going to the gym, eating healthier foods, and smaller meals throughout the day. After suffering from bad skin and stomach issues, I realised that I was lactose intolerant, so cut out some dairy too.
For my university dissertation, I researched into health and wellness information for deaf people, and was shocked to discover the information in BSL was scarce. So I set up the 'Deaf & Nutrition' Facebook group.
A few years later, I was heartbroken by a PETA video showing how cows are killed in a slaughterhouse and vowed to never eat beef again. Then when I got pregnant, I did lots of research into the best foods for myself and the baby, and spent time looking into meat production, which is when I became vegetarian.
I decided to continue studying to become a nutritional advisor by the UK board of dieticians. After a couple of years, I discovered how much animal farming contributes to climate change and decided to become vegan. I cut out gluten and sugar too after learning more about gut health, which dramatically improved my skin and immune system.
Now, I enjoy teaching people about plant-based meals, especially deaf people who tend to suffer from more health issues due to a lack of accessible information. I think it's important to empower everyone with nutritional knowledge, so they can lead healthier lives.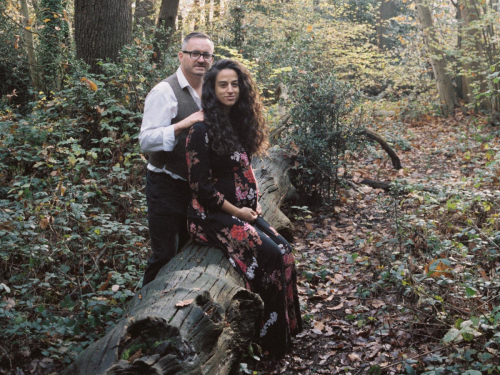 6.   How did you get into making videos and putting on workshops? Where can we sign up?
I've been a professional photographer so already had some camera skills, and my partner Andrew taught me how to film and edit. I started filming myself cook to help educate people on healthier alternatives to traditional meals.
When lockdown started, some of my favourite chefs started doing live workshops online, and I decided I wanted to help deaf people eat better too.
I spoke to deaf nutritionist Naomi Goldman about arranging BSL cooking workshops to empower deaf people with nutritional information. In April, we started our combined cooking and nutrition workshops which have been a huge success!
To hear about the events, join the 'Deaf & Nutrition' Facebook group or follow me on Facebook via 'Eat, Food, Love!' Tickets can be purchased using Eventbrite.
7.   Do you think it's important for the deaf community to look after their health and wellbeing, and why?
At university, I discovered Sign Health's Sick Of It! Report which says deaf people are much more likely to suffer from diabetes, and heart and weight problems than hearing people, mainly due to a lack of accessible information.
Deaf organisations aren't doing enough to teach the deaf community about nutrition either.
I believe we should all treat our bodies as temples, and look after them! By exercising and eating healthily, we'll be fitter and have fewer health problems.
8.   Have you faced any obstacles or challenges from being deaf? And how have you overcome these?
Lots! At school, I struggled to understand my teachers, but I read lots and my parents helped me, so I didn't fall behind.
I found going to deaf school helped me overcome my education challenges, as I was able to do my own work. And at university, I had notetakers and interpreters.
9.     Who inspires you and why?
I've never really followed celebrities, but since joining Instagram I've been inspired by holistic and spiritual individuals.
I've been on a real journey of self-discovery following people like Dr Jessica Peatross, Dr Joseph Arena, Diane Cooper, Lorna Bryne, Lisa Williams and Anna Wood.
10. What's one thing you wish you'd have known before studying or working as a deaf person?
That you don't HAVE to go to university when you're 18. I only went because everyone else was. I didn't know what I wanted to study and ended up hating it and scraping through.
I wish I'd have travelled, learnt more skills and taken the time to work out what I really wanted to do.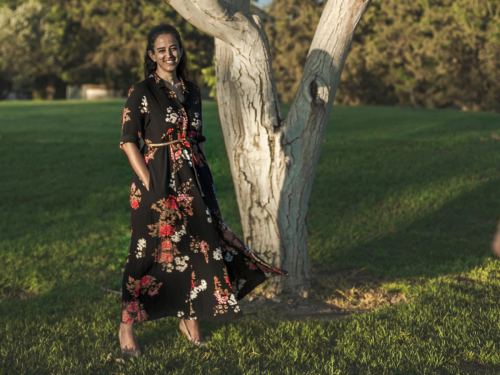 11. What do you do to look after your mental health? Any mental health tips?
I turn off my phone and tell my closest friends and family I need to 'switch off'. Then I'll go for a long walk or to the beach, which always makes me feel better.
I find writing helps too. I journal about things I'm grateful for or my affirmations. Sometimes, I'll just have some alone time. Even if it's just a hazelnut coffee and playing Scrabble on my phone! It really helps.
My advice is: try to understand why you're feeling low and how it started. Identify your triggers and learn how to deal with them.
And, nature is the best medicine, so go out for a walk and leave your phone at home. Or  talk to a friend or spiritual counsellor who understands you.
12. What are your DOs and DON'Ts for hearing people to be allies to the deaf community?
DOs:
Do learn about the deaf community and our culture. Study the history of deafness, and the medical information around it.
Do deaf awareness training or ask your boss to arrange some at work.
If you're a hiring manager, make the interview process' for deaf applicants accessible. Ask if they'd like an interpreter, or what adjustments could be made. Remember, deaf people tend to be loyal and hard-working because it's harder for them to get jobs.
If you're an employer of deaf individuals, investigate Access To Work. It's a simple process and makes it easier for deaf people to work without barriers.
DON'Ts:
Don't be afraid of deafness. If you don't know enough about it, educate yourself.
Don't isolate or ignore deaf people. Include them by speaking clearly, enunciating your words and using hand gestures.
Don't tell a deaf person that losing your hearing is the worst thing you can think of. It's not! And, we don't want to hear this.
Don't tell deaf people that they should learn to lip read, wear hearing aids or get cochlear implants to 'deal with it'. These are big decisions and often hard to learn or use. We shouldn't feel that we have to 'fit in' within the hearing community.
13. 3 top tips for deaf people?
Be patient, understanding and kind.
Many hearing people don't understand deafness, so the best thing you can do is be patient and understanding. If there's a communication barrier, simply smile, explain, and smile again. People warm to kindness. If someone doesn't treat you kindly, wish them well and walk away. If someone does treat you kindly, let them know you appreciate it. We all need to be more compassionate.
Travel as much as you can.
The more you see the world, the more you'll understand how varied and rich life can be.
Set up your own business.
If you able to do it, and can put in lots of hard work, be your own boss so you can make your own arrangements.
14. What's coming up for you in the future?
Soon, I'm going to have a new kitchen, and studio kitchen for my cooking videos. I'm looking forward to doing more workshops when everything goes back to 'normal'.
I've got another plan up my sleeve too, but I won't reveal anything yet! It's going to be fabulous. So, watch this space! Follow what Leah's up to on Instagram here.
Looking for more support? We've made it our mission to improve the lives of deaf people everywhere. Check out Deaf Unity's projects to find out what we can do for you. If you'd like to get in touch, contact us here.