We would like to introduce everyone to a friend of Deaf Unity: Hamza Shaikh. Here he tells us more about himself, the challenges he has faced in Higher Education and his successes as a motivated and empowered young Deaf person.
My name is Hamza. I am from Birmingham; I was brought up by my hearing parents and I have three siblings. I am a British Sign Language student in the West Midlands. I am very passionate about BSL and love meeting and socialising with Deaf people. I also like to travel to England with my friends, watching the pantomimes at Birmingham Hippodrome Theatre and supporting my best friend, Rebecca Ann Rose Hood, at her rugby games.
I have always been confident and felt empowered as a youth. I really enjoy connecting with people and sharing my experiences with people, engaging and learning from others. In 2016 I was invited by the BBC's See Hear programme to join their 35th anniversary episode to talk about my life and experiences. Whilst at university, I was asked to represent the University at Deaffest as a volunteer. There I learnt about International Sign, which was extremely interesting. I am now the first Deaf person to Chair the monthly students with disabilities forum at university, which is an amazing honour.
Despite these achievements, my time at university has been challenging. I am passionate about sharing my experiences so that people can appreciate the uphill battle we and others face just to gain access and have equal opportunities to our peers. Thanks to legislation such as the Human Rights Act 1998, Deaf people and students with disabilities have the right to access high quality education. Sadly, this is easier said than done. I feel strongly that Deaf people need to take control of their situation: when experiencing problems with access and discrimination, they need to sit down, think about strategies to bring solutions. Gather information from the resources that the university may have published online. Look at legislation to see how it can help form a case for appeal.  Also consult with the Union of Deaf Students and the University's Students' Union. Deaf organisations might be able to offer support. It is imperative that Deaf students do not just accept the status quo and what other people have decided what they need: they need to take control and drive the discussion until they receive the support that they are entitled to.
Despite it sometimes being a challenge, I have relished my time at university. After attending the Open Day for my chosen university, I was impressed with their reputation for supporting students who are D/deaf, hard of hearing and disabled. I was overjoyed when the university accepted me, as it was in my home area and did not require a lot of travelling which would have been impossible for me. My first year was amazing – I throughly enjoyed my course and was able to pass all of my modules thanks to the excellent support that was put in place.
The second year, however, was a different story altogether. HM Revenue & Customs made changes to the law relating to the use of freelance interpreters by the University, through something called IR35. As a result of this, my support went downhill really fast! Due to the challenges I was facing, I almost quit university – the pressure of my studies coupled with dwindling and sub-standard support made things overwhelming. The changes to IR35 put freelance interpreters in a difficult position and many felt they were unable to work with the University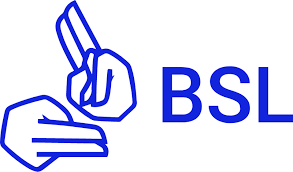 under the conditions laid out, so we lost all of our qualified freelance interpreters. This meant the University was forced to use less qualified interpreters and there were difficulties in booking enough interpreters to cover all students.
Whilst this experience was terrible, it galvanised me and motivated my decision to become an active voice in campaigning for equal access to University education. I became the first chairperson of the Deaf and HOH students' forum. It allowed me to organise and lead meetings with relevant head of departments and the Students' Union. Being the first Deaf person to have this role gave me the confidence to work on a professional level, representing students' issues and consulting with university staff.
Over the summer I thought about my final year of studies. I want to make sure my support will be in place and that I will have no access issues. I was thankful for the quality of support I received so far and want this to continue for myself and for other students after I graduate. I decided to put myself forward as course representative through the Students' Union and I was successful. Looking back on what I have been through, I am proud of the various roles I have played and the impact I have had, whilst studying hard for my degree.
For many Deaf and hard of hearing students at university, there are so many challenges. One main challenge I would like to address is related to the accessibility of our lectures. Deaf and HoH students have the right, according to numerous legislation, to having resources prepared well in advance and in accessible formats, for example, presentation slides to be handed out to them.
Unfortunately, after my second year of studies, the support at the University has been reduced. This proved a challenge for me to continue my studies. Along with this, the shortage of qualified and capable interpreters means there is little interpreter co-working. This can mean that a single interpreter is booked for a four-hour lecture, which places unfair pressure on the interpreter and, I believe, goes against their professional standards.
I would like to encourage all Deaf and disabled students to be strong and make their voices heard. According to legislation, we have the right to inclusion and for our studies to be both accessible and of the highest quality. According to the World Federation for Deaf (2016): "Governments shall ensure that education of deaf and deaf-blind persons is delivered in the most appropriate languages and in environments which maximise academic and social development."
We D/deaf and HoH students need to share our experiences, to listen and support each other. We need to come together to influence the government's decisions to change policies that are not suitable for D/deaf, hard of hearing, visually impaired and disabled students; also we can be present at conferences, contributing our thoughts to make an impact on the government in the future. No matter what has happened in the past, we can stand up to the government and fight for our rights! I would be interested to hear about any issues you have had with Student Finance England, Disabled Student Allowances and any issues with access and inclusion at your university.
Hamza's inspiring story speaks to the heart of Deaf Unity's priorities to make education accessible for all. Join Hamza in his work to not only put a spotlight on these issues, but mobilise to have an impact. Please do share your experiences with us at Deaf Unity – we are proud to be a platform for sharing experiences and increasing dialogue.