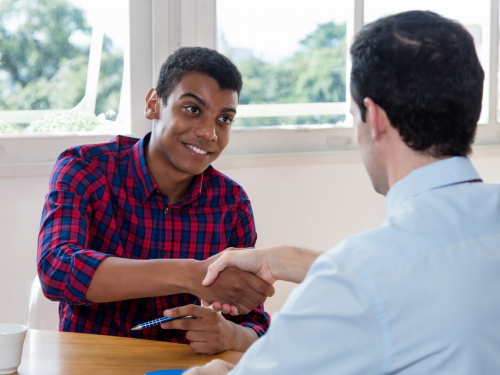 Preparing for a job interview can be daunting. There's nothing quite like the nerves before the big day.
People in the deaf community often say that when you're deaf, the anxiety before an interview is increased. This is usually due to concerns with how your deafness will be viewed, if your access requirements will be met, and worrying it will stand against you.
The best way to make sure a job interview goes well? Preparation. Here are some tips to help you along the way.
Job Interview Prep Tips for Deaf People
If you're deaf or hard of hearing, here's some advice to help make job interviews a little easier, so you can relax and shine on the day:
Preparation is key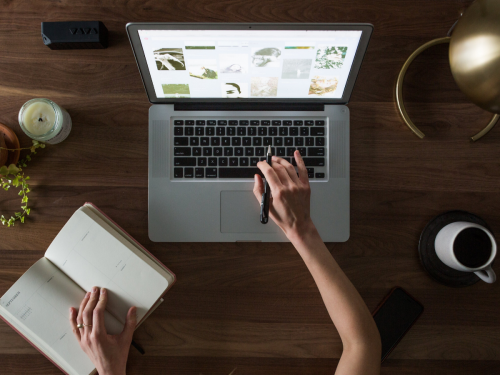 Whether you're deaf or hearing, making sure you're well prepared for an interview is important. Take an in-depth look at the company, its values and the specifics of the position you're applying for.
The more prepared you are, the less likely you'll stumble on an answer.
If you can demonstrate extra knowledge about the company, it could help your chance of getting hired too.
Ask For Support If You Need It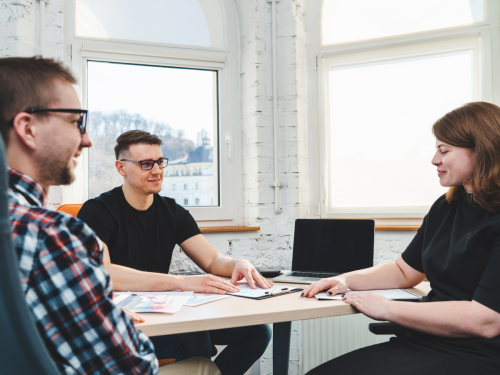 If you need communication support during your interview, ask for it.
Request an interpreter prior to the interview or inform your interviewees how they can best support you. You can apply for support from Access to Work for an interpreter for an interview. 
If you're not able to communicate over the phone, consider leaving off your phone number. Or request a written or video interview instead of a phone interview.
Remember that it is your right to have communication access, and you're entitled to an accessible interview. Trying to go it alone without assistance will only make the process harder for yourself.
The less stressful you can make the interview experience, the better.
Be Confident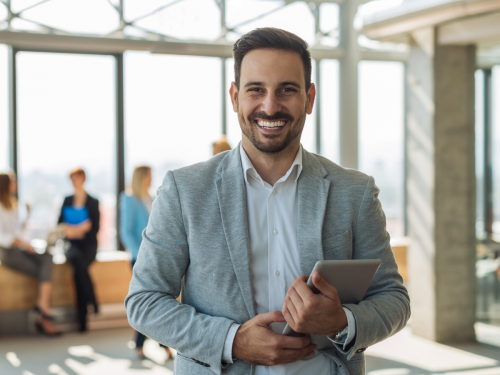 Acing a job interview requires confidence. Have conviction and belief in your skills, and remind yourself why you're a good fit for the position.
Practise interview questions beforehand and demonstrating how you fulfil the person and experience requirements.
Wear something comfortable and presentable, and never underestimate the value of a smile.
Remember, you're no less suited to the role just because you're deaf, so have faith in your abilities!
Educate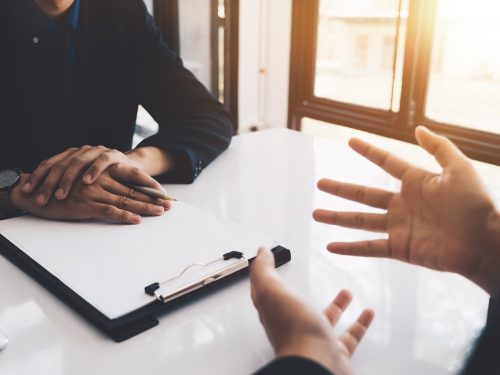 Unfortunately, some potential employers may think you're less able to do the job because you're deaf.
While it's unfair that there are still many misconceptions around deaf people, mindsets can be changed.
The best way to deal with employers who have misconceptions about deafness? Educate them.
Explain why you're perfect for the job and describe any technology that can assist you in doing it. Emphasise the positives of being deaf and explain why it won't limit you in the workplace.
To help you feel prepared, practice explaining your deafness before the interview.
Be Proud of Who You Are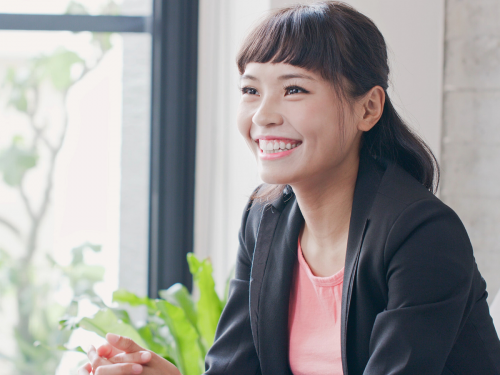 Remember your experience and qualifications are what have you led you up to this interview.
Too often, people are made to think they have to reveal personal information, but it's completely your decision. You're not obligated to make your deafness known, but don't feel you have to stay silent either.
Be proud of your achievements and let yourself shine!
Key Takeaways:
Prepare as much as possible. Research the company, its values and the specifics of the position you're applying for. Practise interview questions and demonstrating how you meet the role's requirements.
Ask for assistance. If you need support, or would prefer a different interview method, ask for it. Remember that you're entitled to an accessible interview.
Be proud of who you are. Educate employers about the misconceptions of deafness, and show them how you're perfect for the role. Make your experience and achievements the focus.
Looking for a job? Or want more advice about working as a deaf person? Check out our latest job listings here, and read our articles and interviews for more deaf tips and advice.
This article was written by Heleana Neil, who works in Marketing. Passionate about all things content, Heleana can be found writing in her free time, as well as for a living.