International Youth Day 2020: Organisations for Deaf Youths
Published: Aug 11th, 2020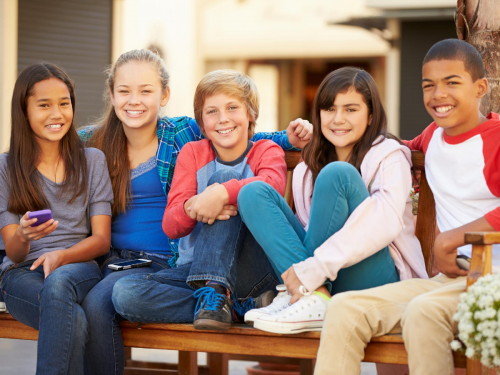 This Wednesday 12th August is International Youth day 2020.  To celebrate, we're sharing some of the amazing organisations who support, empower and train deaf youths across the world.
As we begin to adjust to the new normal and lockdown further eases, there's no better time to explore opportunities online to find accessible deaf youth groups and services, where you can meet other young people and learn new skills.
Here's a look at some of the top organisations for deaf youths. Know of another deaf youth group? Or part of one yourself? Let us know, we'd love to help spread the word!
1. The World Federation of the Deaf – Youth Section (WFDYS)
The WFDYS is a global network of deaf youth organisations. They run Children Camps for children aged 9 to 12, as well as Junior Youth Camps for children aged 13 to 17, and Youth Camps for ages 18 to 30. Their camps focus on educating youths on their human rights and giving them a sense of belonging within the global deaf community, to help them form a rich shared heritage and identity. WFDYS's next Junior Camp takes place from 15th – 21st November, 2021 at Vatala, Karnataka, India. 
2. European Union of the
Deaf
Youth
The European Union of the Deaf Youth (EUDY) is a non-profit organisation, comprising of national associations of deaf young people in Europe, They represent the interests of deaf youths at European Parliament. They're extremely active on social media – just search for EUDY. As an organisation, they're often looking for new members to join their Election Committee, and actively encourage applications from male, female and non-binary participants. So, keep an eye out for future opportunities.
3. Frontrunners
Frontrunners are a Denmark-based group who run leadership, empowerment and enterprise training for deaf youths. At their annual programmes, which are attended by many UK and Irish participants, (usually deaf) experts from across Europe share their experiences, and encourage participants to  make an impact at grassroots level in their home countries. They're now accepting applications for their 2020-2021 Frontrunners 16 programme.

4. US Deaf Youth Programmes
In the US, there are many different groups who cater to deaf youths at state level. At national level, the National Association of the Deaf (NAD) have a number of programmes focused on youths., which include National Deaf Youth Day, Junior NAD and the Youth Leadership Camp. They also have two competitions: the NAD Youth Ambassdor Program (YAP) and the NAD College Bowl (CoBo). 
5. UK Deaf Youth Services
In the UK, the Royal Association for Deaf People (RAD) have a number of services to support deaf youths, along with the National Deaf Children Society (NDCS) and the British Deaf Association – these include deaf summer camps, forums and opportunities to meet other young deaf people, and learn new skills.   
This is a round up of some of the larger deaf youth organisations – there are also local and internet-based groups that run essential, accessible and empowering activities – help us shed a light on them by sharing with the Deaf Unity community!  
If you have personal experience of any of these deaf youth groups, or another deaf youth organisation, let us know so we can celebrate the good work that they are doing. Looking for more support? Check out Deaf Unity's projects to find out what we can do for you, and visit our articles & interviews page for more deaf tips and advice.