Ashleigh Russell is a deaf writer and content contributor but also following an exciting journey competing in Ms Galaxy UK! She previously wrote about why she chose to get involved and why she feels the platform is valuable to raise deaf awareness – read her article here. Read her September update below.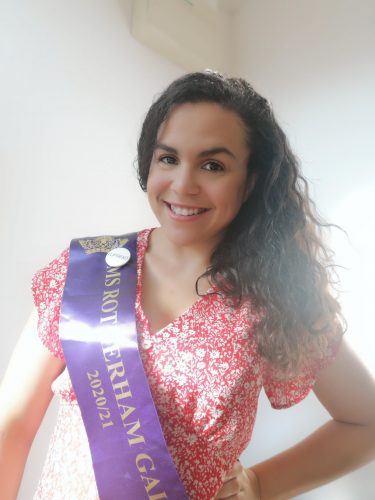 My pageant preparations have been in full swing! There have been fundraisers, sourcing outfits, volunteering, and a lot of practising to walk in heels without wobbling. But, despite extensive preparations, I find myself becoming more nervous as the day of the final draws ever closer. 
Nerves on Nerves on Nerves
Of course, I have the normal nerves that anyone would feel about being on stage in front of an audience and literally being judged, but it's my hearing difficulties and how they might impact me on the day that have been playing on my mind lately. Will I be able to clearly hear and keep up with instructions on choreography for the opening number? Will the interview go seamlessly, or will I need to ask the judges to repeat questions which will take up valuable time? Am I going to be accepted or has everyone just been playing nice on social media? Will the stage music just be too loud for me to be able to perform comfortably?
All of these are valid concerns and there are more that have crossed my mind on this journey, but the main question I keep asking myself is this: will it all be too much for me? Usually when this question intrudes in my mind, I bat it away and tell myself to stop being so ridiculous. My hearing loss is on the moderate end of the scale, so why am I even worrying, right? Wrong!
Reemerging After Lockdown
Since the very first lockdown back in March 2020, I haven't been in many situations where sensory overload has been something that I have needed to think about. Yes, I have had to deal with masks making it impossible to lipread and bad video on Zoom calls making life difficult, but I haven't been in any large social situations where I'm having to take in lots of information from different directions all at once. And I definitely haven't been in any situations where I'll be exposed to loud music for a couple of hours (which will 100% start a bout of tinnitus). With rehearsals and the pageant itself taking part on the same day, it's a legitimate question to ask if I can cope with 12 or 13 hours of being in an environment that isn't ideal for a deaf person. 
Using My Platform
Throughout my pageant journey, I've been trying to educate others on what hearing loss and deafness can mean to those of us that live it every day. I have had messages and comments from numerous people saying that they've learnt something new to take away with them. And, if I'm being perfectly honest, this has been an education for me too. I knew I was deaf, but I didn't appreciate how much of an impact it really had on my day-to-day life. It's only now that I'm having real conversations with my hearing friends and family that I realise that my 'everyday' isn't the same as theirs. The worries that I'm having about being on stage aren't the same as the other contestants because I have my deafness to take into consideration as well.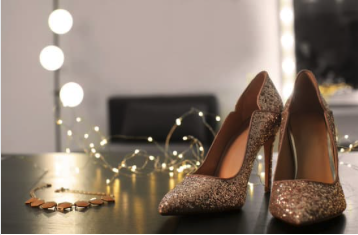 Competing in the Ms Galaxy pageant has helped me to appreciate my deafness and the challenges that I face because of it. I have gone through life minimising my deafness and adapting to the hearing world so as not to appear 'difficult'. I have been doing myself, and the rest of the deaf community, a disservice. By learning what being deaf really means to me and actively voicing the difficulties that it can bring, I'm hoping that I can be a positive voice in the deaf community and advocate for more accessibility and better services. 
Meanwhile, wish me luck as I put myself and deafness in the limelight!
Follow Ashleigh's journey on her Instagram @msrotherhamgalaxy and via her hashtag #myeyesaremyears. Ashleigh Russell is a deaf writer and content contributor. To see another article by Ashleigh about embracing her deaf identity, click here.
Looking for more support? We've made it our mission to improve the lives of deaf people everywhere. Check out Deaf Unity's projects to find out what we can do for you. If you'd like to get in touch, contact us here.