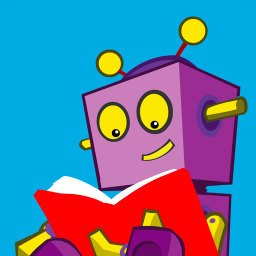 ITV SignPost's award-winning team has been producing British Sign Language (BSL) translated television programming for ITV's family of channels and other commercial broadcasters since 2000. As a leading supplier of multi-platform sign language access, they provide translations for public, private and third sector clients, giving BSL access to their websites, DVDs, films, documents, internal information display systems and other media platforms. Recognition for its services include a Royal Television Society award for Best Online Production for the Signed Stories website. Judges said ITV SignPost is delivering an "amazing piece of public service".
Our CEO, Abdi Gas, has been a fan of SignPost since it began back in the year 2000. Originally providing news in BSL to the masses, SignPost developed a breakthrough website that resonated with Abdi's desire to see all information and resources made available to the Deaf audience.
The National Deaf Children's Society conducted research into attainment of deaf children in secondary education. It found that only a third of deaf children achieved five GCSE grades A-C compared to 60% of hearing children – and that poor literacy was one of the key reasons why. ITV responded to this by employing its vast experience in BSL translation into looking at how they could address this issue by making literacy resources more widely available in BSL.
As part of ITV's Corporate and Social Responsibility Programme, £1.5 million was earmarked to develop the Signed Stories website: www.signedstories.com. Deaf presenters were drafted in to work with the team to translate, film and make these popular children's stories available on the internet. In fact, Abdi was part of that original team, featuring on the website and signing stories in BSL.
Recently, after a few years break, Abdi was invited back to the ITV studios to film some new stories. Here, he tells us his experience:
"It has been a few years since I was last involved in Signed Stories and it is amazing to see how it has grown. They have embraced new technologies and systems and have even launched a new app for mobile and tablet devices to make their resources even more widely available. It is projects like this that Deaf Unity, and myself personally, love to see and want to champion."
Tuesday 30 April saw Abdi entering the ITV studios, Newcastle, to film a translation of two children's book into BSL for the Signed
Stories app,. This time round, he could see a marked improvement in the approach and quality. Having been sent the English original text some time prior, Abdi had worked on translating the ideas, themes and character of the book into BSL. Abdi relates:
"This is harder than it sounds: leaving behind the form of the English text and formulating a translation that retains the ideas, yet makes the expressions, flow and nuances fitting for a young deaf audience. Upon reaching the studios, I was introduced to Helen who would act as a language advisor throughout the filming to ensure accuracy in both the information and BSL grammar and structure. I was pleased to see the emphasis placed on making the translation as visual as possible and dropping fingerspelling when possible. Over the years, secular translations have moved from word-for-word translations, to a mixed form of BSL but heavily influenced English syntax, to what is now a clear attempt at getting the language as BSL as possible: language that would feel natural to a deaf child watching. I tried to think of being a child again and how I would want to see these stories presented to me."
It seems that Signed Stories is not stopping anytime soon. With a growing readership and with increased exposure through their new app, they are moving from strength to strength and constantly looking to improve their service. They explain:
"We quickly realised that other children were also enjoying the stories – children with autism and other special needs who benefit from communicating in sign language, as well as hearing children and children learning English as another language. There was also much demand from teachers and parents in the United States who told us how much they needed a similar resource in American Sign Language, and we're proud to announce that our stories are also now available in ASL! We also took the opportunity to make the books easier to read for children with dyslexia by adding customisation options to the subtitles – readers can change the colour contrast, font style and size of the subtitles. We also brought Signed Stories to television on CITV, making it the first programme in CITV's history to be presented by a deaf person and also the first made for web content to be repurposed for television."
If you are a parent, or a teacher, an aunt or uncle of a deaf child, make sure that you have this website bookmarked and the app on your iPhone or iPad. Don't see it as a novelty, but try to build it into your night-time reading, your story-telling sessions and literacy time. Buy them as gifts or try to learn some of the stories yourself!
Deaf Unity applauds ITV for their efforts and encourages everyone to think about ways to address the literacy and attainment issues seen in our Deaf youth. If you have any ideas or comments, please let us know on: https://deafunity.org/contact-us/. Also, visit our new Deaf Learners website on www.deaflearners.org for resources, news and articles relating to Deaf Education.