'Putting myself in the driving seat' – experience of a Deaf role model – Kim Hagen
Published: Dec 9th, 2019
What was your experience of Further and Higher Education as a person with hearing loss?
I was diagnosed with moderate hearing loss as a toddler, but was not given hearing aids. Throughout primary and secondary school I was always sat at the front of the classroom. I didn't know that was my mum's influence at the time; I just thought that's what the teachers had decided. When I went to university and sat in the back of the lecture hall, it became clear pretty soon that I couldn't follow what was going on! I failed one exam as a result. After that, I chose to sit at the front again to have better access to sound and lip-reading and found out that several others at the front were hearing or vision impaired. One of them is now a good friend – we wouldn't have bonded if we hadn't met in the front row.
When I got an interview for a PhD position, the university offered to do the interview over the phone as I lived abroad. I struggle with phone calls, but was afraid if I mentioned my hearing loss they'd withdraw the offer so said I'd fly in for the interview. I think the university saw that as a sign of real commitment and I was offered the position straight after the interview!
My PhD involved a lot of individual research, in which my hearing loss didn't stand in the way. However, as I worked in a male-dominated field and have a mid-low frequency hearing loss, I did struggle with understanding a lot of the men I worked with, even with hearing aids.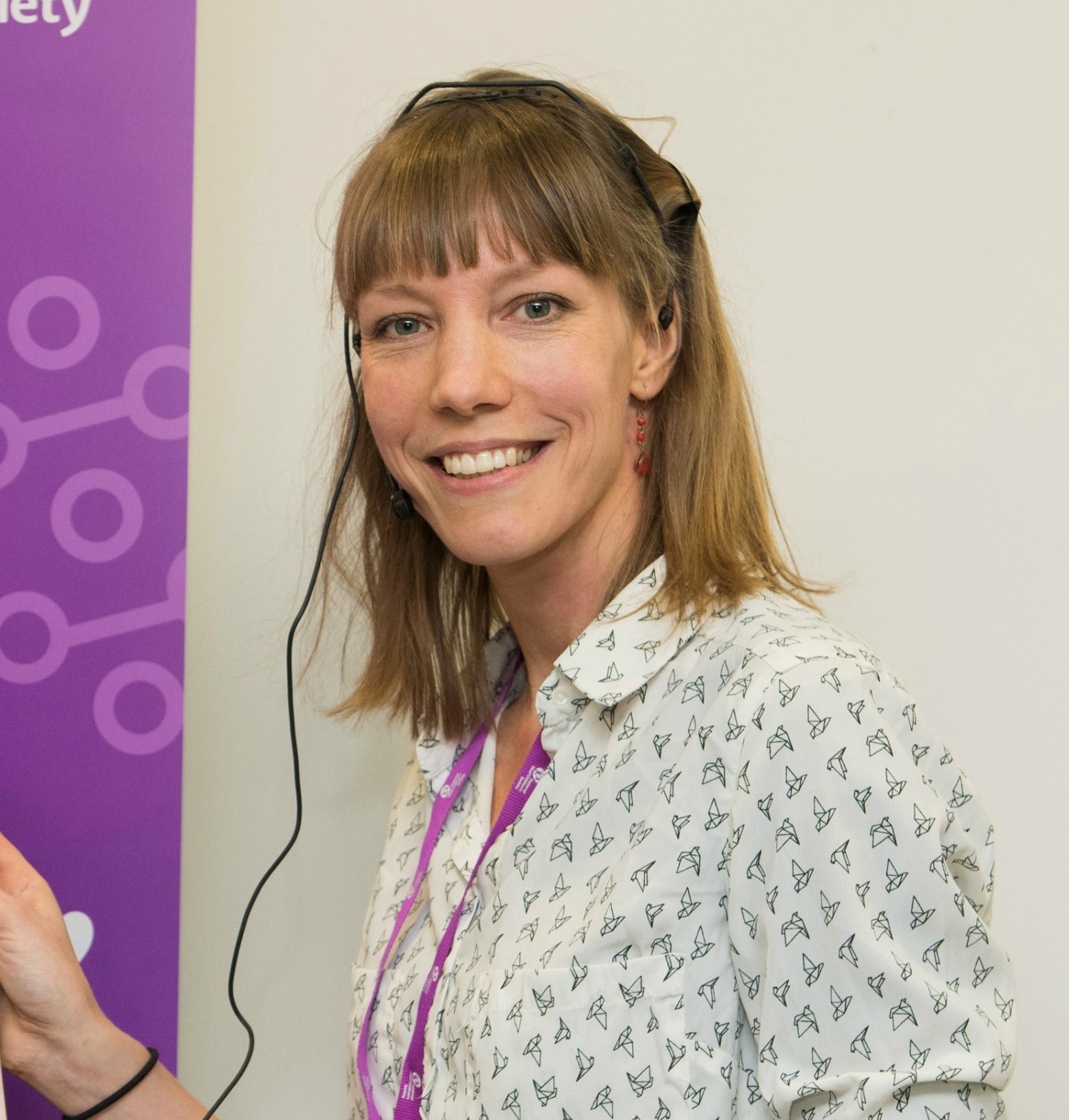 What would you recommend to someone with hearing loss to make a success of university?
Inform yourself of what's available and what solutions work for you, and then you can inform others – they won't know otherwise. It's not always easy but there is a lot of information online, including useful Facebook groups where you can learn a lot from others. You have to give yourself the best chance at achieving your degree and prepare yourself for the world of work, so ensure you get clear access to educational content and don't set yourself back.
I didn't really engage with my hearing loss when I started university and had no clue what was available to help me. Failing my exam due to having misunderstood the lecturer was the beginning of me slowly embracing my hearing loss and putting myself in the driver's seat to look for solutions. I also got my first hearing aids at that time.
You said you gained your PhD in a different field – what made you change direction?
Working in academia and research consultancies I missed the real-life connection with people – the ability to make a real difference and see the effects of that. I still loved research and decided I wanted to combine that with something more hands-on and to work with children and families again. I also became more and more interested in audiology and deafness. I started looking for roles which could combine all of those elements, and this led me to the National Deaf Children's Society where I now work.
What sparked your interest in deafness and technology?
I was trying to understand my own hearing loss and started to wonder about other people running into issues around social isolation and misunderstandings. I worked on communication technology in my previous line of work, and developed an interest in how it can open up opportunities for people, including deaf people. Think about how WhatsApp, email and video calling have made communication between deaf and hearing so much easier. I work with a lot of other technology in my current job but it's always about trying to find solutions for real life challenges.
Do you feel there is enough information and training out there to encourage deaf people to use technology in their personal, educational and professional lives?
Yes and No. There is a lot, but it's not always easy to find. Also, as everyone is different, solutions will be different for everyone. It's especially hard to find real-life examples of deaf people successfully using technology in the workplace to overcome particular challenges. That's a gap I'm trying to fill by developing training and resources showing real-life challenges and solutions. Have a look at the Tech at Work case studies I'm collecting as part of my work at the National Deaf Children's Society.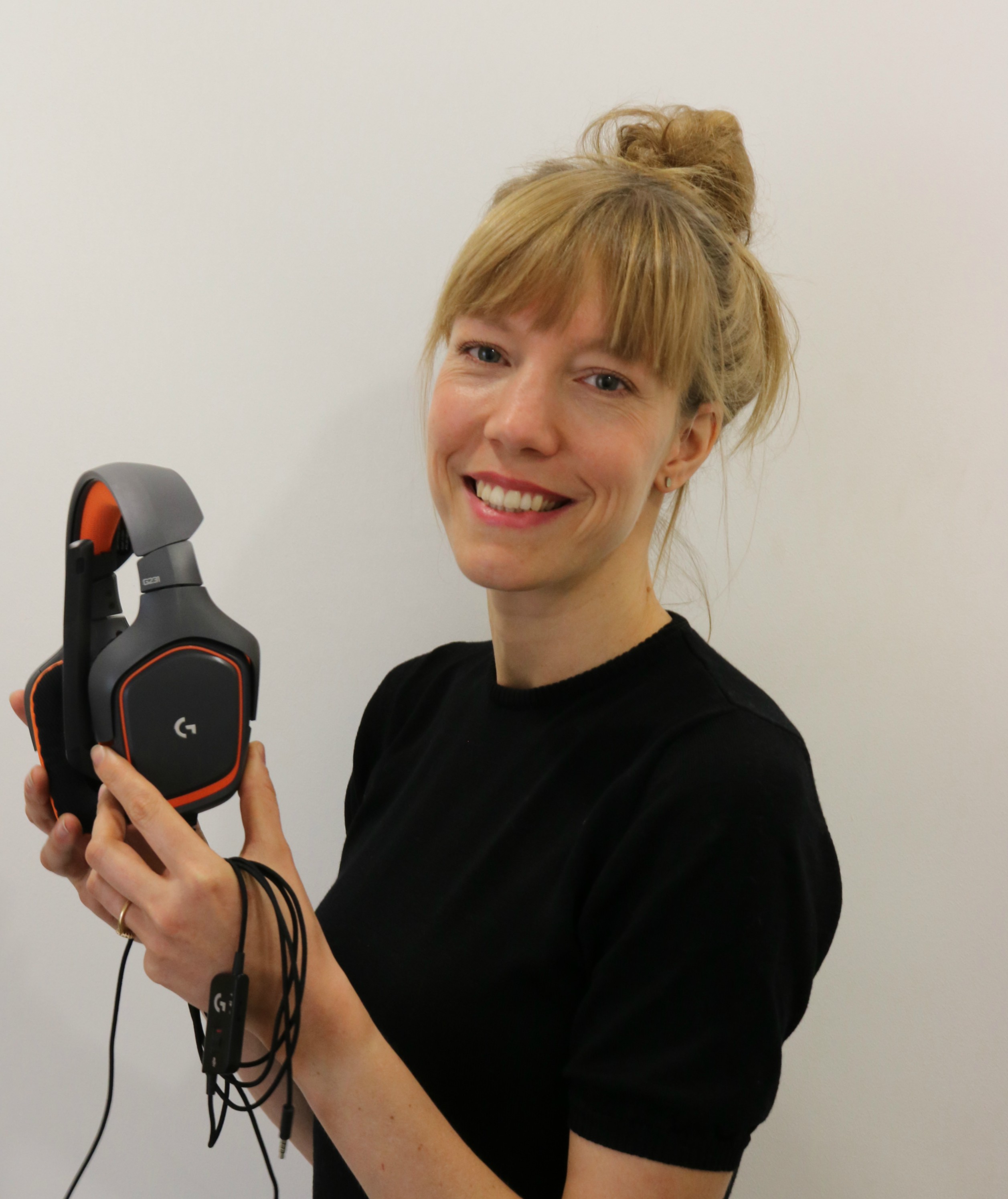 What is your role at the National Deaf Children's Society and why do you enjoy it?
I'm the Technology Research Officer. I look for tech solutions to challenges deaf children and young people run into. I conduct research into a range of mainstream and deaf specific tech, look into developmental milestones and challenges deaf children and young people may face, and then try to see how technology can provide a solution to those challenges. Sometimes it can be really simple but you just need to think out of the box. For example, you can use a portable flashing doorbell in a deaf child's bedroom, so they don't get such a fright when someone 'all of the sudden' walks in. I lead on creating videos on how deaf children and young people use technology, and that example is part of it!
Anything else you would like to share?
Have a look at the latest four videos I worked on in the National Deaf Children's Society's technology playlist, in which deaf children talk about how they use technology in everyday life. You might learn something new!
I post about the work I do on Twitter. Do follow me if you're interested: @hag_kim