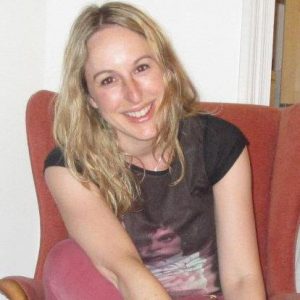 I have to confess – a career in subtitling was not a burning ambition of mine. In fact, it had never occurred to me. My encounter with the world of subtitles was a happy accident. I'd studied French and Spanish at university, and wanted to work with language in some way. After graduating, I spent a year in Montreal and was offered a temporary admin role in a school for deaf and disabled children. It was amazing to see the classes being delivered in ASL. I really enjoyed learning more about and interacting with the deaf community. My interest was piqued. So on my return to London, when I saw a vacancy for a subtitling assistant, I didn't think twice. I worked as an assistant in the subtitling and signing departments before becoming a fully-fledged subtitler.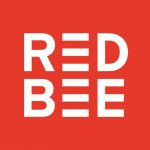 History of Subtitling
Subtitling departments were established in the BBC in the early '80s, but the first BBC programme to carry subtitles aired back in 1979 – a documentary about deaf children called Quietly In Switzerland. This also marked the first use of CEEFAX subtitles for the deaf in the world. In 1986, Blue Peter became the first programme with live subtitles. As a result of the 1990 Broadcasting Act, subtitling output increased on the BBC and in response to the growing demand from deaf and hard-of hearing audiences to see subtitles on network news programmes, the BBC set up a specialised live subtitling unit. Fast forward a couple of decades, and Red Bee Media now provides subtitles for 100% of programmes on both Channel 4 and the BBC. Sports channels like Sky Sports and ESPN have more live content, which means more real-time subtitling. Such a huge increase in subtitled output required the development of new technology. This is where voice recognition software comes in.
How does it work
That's right – we use our voices. Contrary to popular belief, live subtitling does not involve typing really fast. Some subtitles are produced by stenographers, who transcribe speech by writing in shorthand on a stenograph machine. But the vast majority of us now use speech recognition software to repeat – 'respeak' – what's being said on the TV in a computer-friendly, robotic voice to produce on-screen text. We also add in punctuation [comma], move the subtitles' position [comma] and change colours when there's a new speaker [full stop]. This accounts for the slight delay in the subtitles reaching your telly, and also for some of the mistakes you may notice.
I promise you that we subtitlers do know the difference between having 'patience' and 'patients'. While the technology we use is impressive, it's not quite as sophisticated as human language (yet!). It particularly hates homophones – words of different meaning that sound the same. Unfortunately, the English language is full of them. Wherever possible, I use the software to create vocal commands which can get around these. If I didn't, you could end up reading – 'The finish athlete eight at a tie restaurant in soul' instead of 'The Finnish athlete ate at a Thai restaurant in Seoul'. Similar problems arise with tricky names and obscure vocabulary. If there's breaking news about the president of Turkmenistan and I've not entered it into my dictionary, the computer's going to go with its best guess. And with a name like Gurbanguly Berdimuhamedow, the results probably won't be pretty! We prepare thoroughly for all output but it's impossible to predict exactly what vocabulary we're going to need. This is live TV – anything can happen.
You're probably wondering why there's a need for the middle man. Why can't the software pick up the audio directly from the studio? Again, the technology is not advanced enough for that. Once my own 'voice model' is loaded, the computer only understands me. Think of a debate show like Question Time, where there can be several people talking (or shouting) at the same time, often at high speed and in different regional accents. In this case, I'd need to carefully edit where necessary, so that the most essential points are being subtitled. This requires an on-the-spot judgment call – from a human being, and not a computer.
Fortunately, there's no chance of any dictionary malfunctions and real-time edits when subtitling pre-recorded programmes. We receive these clips in advance and have time to research vocabulary and ensure the punctuation is just so. Many of my colleagues have language degrees, which may seem strange considering we generally subtitle from English into English. I think it indulges the linguist's love for words – and our pedantry for grammar. Personally, I've always felt that monolingual subtitling involves a certain level of translation. Whether it be accurately rendering regional and foreign accents, puns that are essential to a punch-line, or adding labels to depict sounds, our job is to provide the same information and experience that a hearing viewer enjoys. And, as you can see, that can be more complicated than it looks.
As for what the future holds for us subtitlers; who knows? Just a few years ago, I'd be met with a blank stare when I tried to describe 'respeaking'. Yet now, thanks to Smartphones and packages like Siri and S-Voice, more and more people are aware of voice recognition. Will viewers' demands change as technology improves, and their awareness of it grows? How will changes to people's TV viewing habits affect subtitling on TV? And what about expanding the use of remote captioning, delivering subtitles straight to your laptop from the other side of the world? Ah, a subtitler's work is never done.
Rebecca White is a subtitler at Red Bee Media Ltd and is based in London. Red Bee provides 'access services' – subtitles, signing and audio description – for a variety of TV channels in the UK, including the BBC, Channel 4, UKTV and Sky.