Louise Goldsmith is a 24 year old award winning Deaf Advocate. She has a Bilateral Sensorineural hearing loss of a severe- profound nature. She won a regional 'Action On Hearing Loss' volunteer award in 2015 for her passion and commitment to raising Deaf Awareness through both her Twitter social media platform and blog writings. Since then she has created a website to help advertise the work delivering Deaf Awareness talks to different organisations, as well as raising Deaf Awareness within itself. She also has an Instagram and Facebook platform where she regularly updates her followers.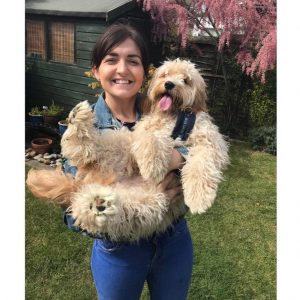 She graduated from University with an impressive 2:1 degree in Childhood Studies. Her struggles fuelled her passion further, to raise Deaf Awareness, particularly in education. Her education took place in the mainstream school system, although, her deafness was not picked up until she was 7 years old, in her Year 2 class in Key Stage 1. Her Hearing family were both baffled by the diagnosis as well as grief stricken, but fought hard over the years to ensure that Louise benefitted from her education by verbally raising awareness to teaching staff in various meetings.
Louise had a difficult experience in higher education where she encountered bullying and had with no support system, particularly in her classes. Despite this, she left school having passed all of her classes and walked away with both GCSE and A Level qualifications. She unfortunately suffers both depression and anxiety, which she believes mainly stemmed from her bad experiences in education. Her conditions are fairly manageable now due to receiving treatment. She decided to start up a Deaf Awareness blog in March 2015 to vent her frustrations and also because she was not able to find any other Deaf bloggers online and thought "why not be the first?" Since then she moved her blog writings over to her new website!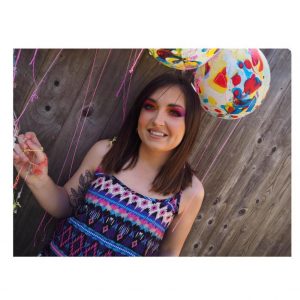 Louise seeks comfort through the support of her close family, particularly her Mother, her grandad and her Hearing boyfriend Dan, as well as the Twitter Deaf community. Since sadly losing one of her main supporters, her Grandmother, recently in February, the very sad massive loss in her life, she fought on in her Grandmother's memory to make her proud. It was her partially blind Grandmother, who constantly encouraged her to be unashamed of her Deafness. Since her passing, Louise carried on raising Deaf Awareness and vowed to be more open with her Deafness and started by booking an audiology appointment to change to pink hearing aids!
Louise strongly believes that facts and statistics alone are not enough to raise Deaf Awareness: this is the reason why she blogs and delivers presentations to different organisations. She hopes that she can change people's perceptions of Deafness and educate others to be more open minded. Her confidence has grown dramatically over the years from a very timid teenager who hid her deafness from others to being a more confident young Deaf woman with a lot of passion and motivation to fight for Deaf rights.