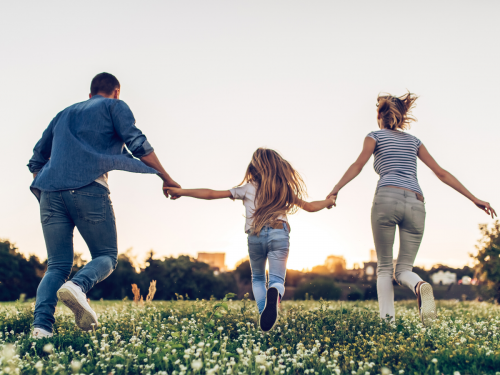 As Covid-19 restrictions are further relaxed in the UK, we're facing a school summer holidays like no other.
We've put together a guide to help parents of deaf children navigate the summer holidays, whether that's from your own home or a little further afield.
From activities and learning you can do at home, to getting outside or travelling in the UK, here's how to keep the kids entertained this summer.
Scroll down to find mental health tips for deaf children from Deaf4Deaf charity's Victoria Nelson.
Rainy day activities for deaf children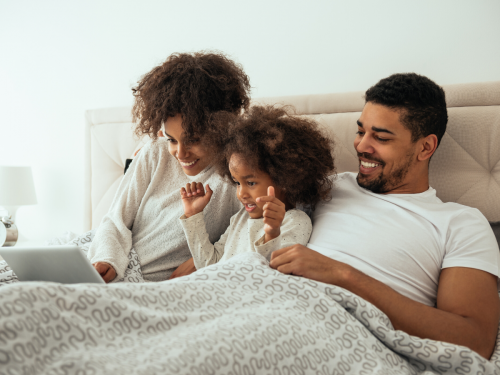 Right now, you can visit the world from your sofa with many attractions live streaming webcams to provide a glimpse into their grounds.
Zoos are amongst the first attractions to reopen, but for wildlife fanatics, there are live webcams from Monterey Bay Aquarium, Whipsnade Zoo, London Zoo and San Diego Zoo. You and your children can keep tabs on the animals; from burrowing owls to sea otters.
A summer holiday wouldn't be complete without a trip to a museum, and even if the doors are shut for now, you don't need to miss out. The National History Museum and the British Museum are open for virtual business. You can also wander round the Musée d'Orsay or the explore the roof of the Guggenheim in Bilbao.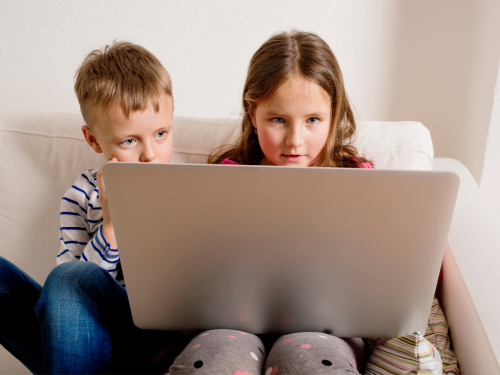 For thrill-seekers, try out the many rollercoasters at Disney's theme parks using videos on YouTube. No queues in sight!
Suffering from wanderlust? Fear no more. Some of the world's most famous attractions can now be visited online. Check out this roundup of virtual attractions including amazing historical sites like the Great Wall of China and the Taj Mahal. Hours of entertainment with the kids awaits.
Getting outside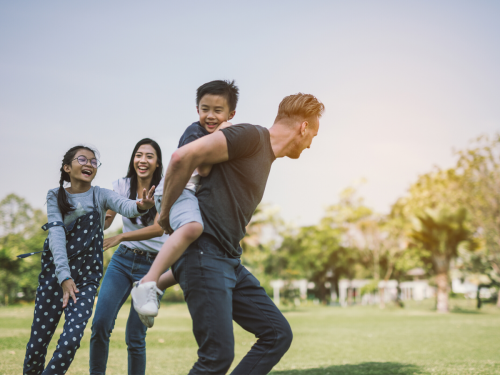 The benefits of getting outside for some fresh air are well documented. During the summer holidays, it's important for children to explore outside and get plenty of exercise.
If you're able to, take your children to a local park, the beach, or a trip to the countryside a few times a week. Make sure they understand the need to socially distance and be safe. 
When you're out and about, or you have a garden, or if can see trees from your windows, try the RSBP's activities and challenges. BackyardNature.Org encourages families to sign up to protect their own patch of outside space too.
Although many organised races have been cancelled this year, some charities are holding virtual challenges for sponsorship instead. Race At Your Pace has a kids section where children can log their running, cycling and swimming endeavours for virtual medals.
For younger kids, here some tips to help deaf children who are learning to ride a bike and bike stickers to let others know that the child on the bike is deaf.
Learning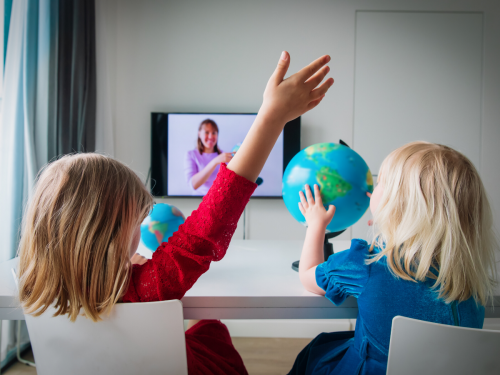 Every day is a learning opportunity for deaf and hard of hearing children. One of the best opportunities to learn comes from interacting with family and friends.
The National Deaf Children's Society has these tips for learning at home. Throughout the summer, NDCS is also running inspiring online sessions with advice on topics like starting secondary school and using technology.
For younger children, Twinkl has some fantastic online resources created by teachers of the deaf. Hear Glue Ear is an award-winning app full of specially designed games for children aged 2-6 who are experiencing hearing loss due to Glue Ear. Frank Barnes School for Deaf Children have also been translating children's books on their Facebook page.
Travel in the UK
The possibility of a staycation holiday in the UK, might be back on the cards this summer.
For families, self-catering holidays are a good choice as they make it easier to maintain social distancing.
Family favourite destinations HoSeasons, Center Parcs and Butlins are all hoping to reopen in July, with social distancing measures in place.
Many other holiday spots are offering flexible booking policies, allowing you to change your dates if you need to.
Mental health tips for families during the summer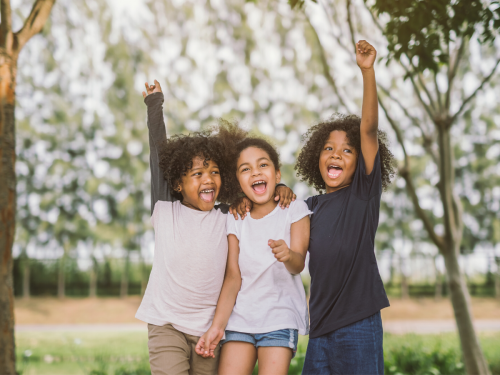 Trying to comprehend the current situation is tough for all of us. For deaf children, it can be even harder to understand.
It's vital that during challenging times we look after our mental health, and check in with deaf children and families regularly.
Victoria Nelson, Director of Counselling at Deaf4Deaf suggests "writing in a journal or doing a daily vlog to keep a diary of your feelings and emotions. And, include daily thankfulness messages to improve your well-being. When we develop gratitude, this helps us to build up happy feelings."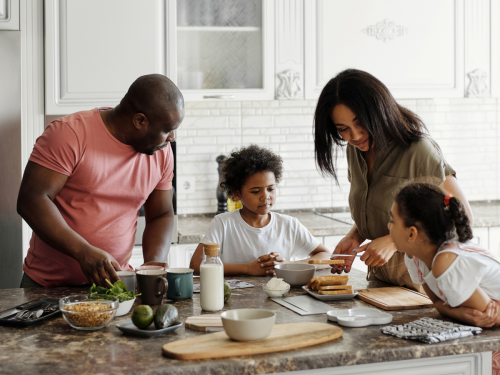 Learning new skills can also help improve the way we feel about ourselves.
Victoria says "little things add up to making us feel good about ourselves, even if it's only cooking a grilled cheese sandwich, or dressing yourself up."
When your deaf child is feeling frustrated or bored, exercise will help boost their mental health. Victoria suggests, " jumping jacks on the spot, or running in the garden will help release the tension. Perhaps go out for a walk, or a cycle, do some activities together."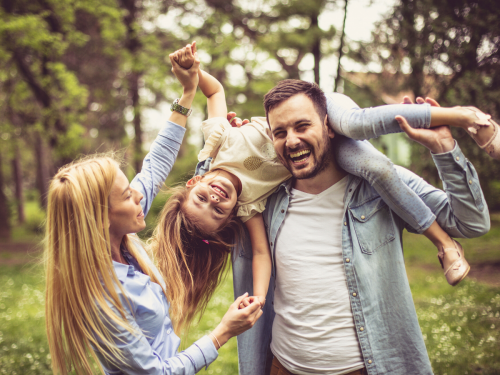 Parents of deaf children may be concerned about the support they usually rely on being limited throughout the holidays.
The best way to avoid becoming stressed? Victoria suggests:
Ensure you're getting enough sleep
Regular exercise
Limit alcohol intake
Stay in contact with family and friends
Be a role model to your kids
"Try to reinforce behaviours that show good awareness of a child's needs and the needs of others."
Victoria's top tip for deaf children during the summer holidays?
"Try a visual schedule of activities, which many families benefit from. And, let your children choose activities, so they feel involved. Stay connected. There are lots of resources on RAD and NDCS providing daily activities on social media."
Mental health tips for deaf teenagers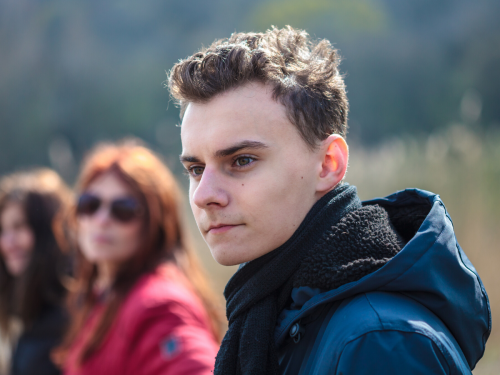 Deaf children and deaf teenagers may be struggling with the change in routine this summer.
The best way to support deaf teenagers? "Boosting their self-esteem and teaching them to develop their own self-esteem", advises Victoria.
She advises to:
Praise their effort for getting up in the morning, having a shower, or doing some school work.
Don't exaggerate, just praise for doing the little things.
Another important tool for reassuring deaf teenagers is getting them to understand self-help. Victoria says the key is "letting them develop healthy reflective self-talk discussions. For example, If they say "I'm not good at Maths" don't say, "but you will be" instead, say "what could you do better?".
Many teenagers experience emotional outbursts, and for deaf children frustrations can easily mount. Victoria's advice? "Allow them to express their frustrations in a healthy way"
She says:
Listen, rather than trying to fix the problem
Use responses like "I can see how tough it is for you right now"
Have open conversations and stay in tune with how they're feeling
And, to help keep deaf teenagers calm and relaxed, Victoria says:
Encourage teens to stay in contact with friends, via Facetime or Whataspp
Ensure they leave the house daily for a walk or some exercise
Encourage family time as well as time by themselves
Key takeaways:
The Covid-19 pandemic means school summer holidays are going to be a bit different this year, but there's still lots to do online or exploring outside.
We've compiled a list of virtual attractions, entertainment and learning activities you can do with deaf children, both at home and outdoors.
Right now it's a challenging time for everyone, but especially deaf children and families. Don't forget to look after your deaf child's mental health and reassure them that things will go back to normal.
Looking for more support? Check out Deaf Unity's projects to find out what we can do for you, and visit our articles & interviews page for more deaf tips and advice.
This article was written by Christina, who has worked in travel and content for years. She and her family recently left London for a new life by the sea. She's an energetic storyteller, writer and blogger and has just completed her first upholstery project.