Travel Tips for the Deaf Community During COVID-19
It's summertime and normally we'd be looking forward to a much-deserved holiday break, only this year it will be very different.
It goes without saying that the world we live in has changed dramatically in a short period of time. As a result, the travel industry has been hit hard. In fact, the World Travel and Tourism Council has projected a global loss of 75 million jobs and $2.1 trillion in revenue in the tourism industry.
Despite the challenges the global pandemic poses to us all, after being locked up in our homes for so long many of us are tentatively hoping we might still get to enjoy a summer holiday break.
Whether it's a staycation or travel via an airbridge to another country, first and foremost it's important to minimise the risk of catching or spreading COVID-19. Any holiday-maker hopefuls also need to make sure they protect their money with the right travel insurance.
It will take some time for things to get back to normal again but we've outlined some holiday tips to help the Deaf Community navigate the changing world of travel.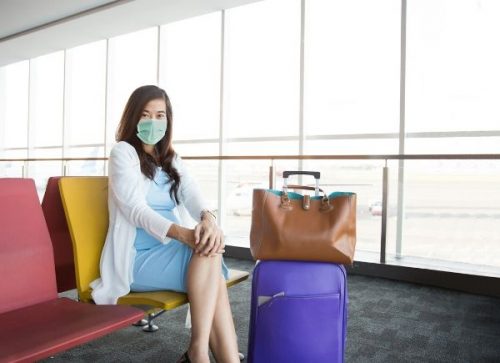 Stay healthy, stop the spread
Prospective travellers need to consider ways to minimise the risk of catching or spreading Coronavirus. Here are some top tips:
Consider travelling to more remote areas that make social distancing easier but not so remote that you don't have access to good healthcare if you get sick.
Limit your exposure to sick people when travelling. If you can avoid public transport by driving instead of flying, catching a bus or a train, then do so.
If you are flying on a plane, choose to fly with airlines that have the most effective air filtration systems. Some airlines also let you purchase additional seats nearby for a small fee so you can reduce the risk of sitting next to a person who is sick.
Wear a facemask while you are travelling on public transport but make sure you follow these guidelines to avoid spreading germs to your face when putting the mask on and taking it off.
Practice good hygiene. Use hand sanitiser every time you touch something and wash your hands regularly. The germiest parts of the plane are often the seats as people lean on them for support while walking up and down the aisles. Carry some antibacterial wipes in your hand luggage to sanitise the TV screens and seats.
Get your flu shot and any other vaccines to prevent illness as you don't want to end up in hospital if you can avoid it. Make sure you have a plan of action ahead of time so, if you do get any Coronavirus symptoms, you can get the support you need while on holiday. Check out this BSL Health Access information with SignHealth to help you get the information you need to stay healthy.
If you're in an at-risk category and are at greater risk of getting seriously ill from Coronavirus, reconsider your need to travel at the moment. Check out our ideas for staycations at the bottom of this article.
For the most up-to-date information, check out the Travel Advice section on the WHO website.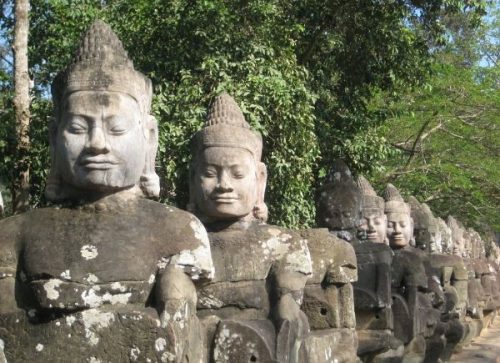 Travel Insurance
One of the first things you need to consider when you're planning your next holiday, whether in the UK or abroad, is that your travel insurance is in place.
During this pandemic, many insurance companies will have made some changes to their policies. Double-check what their specific policy is on COVID-19.
Any travellers face the potential of heftier lockdown measures being re-enforced just before or during their holiday if there is a second-wave of Coronavirus infections. Therefore, the last thing you want is to lose money or get stuck somewhere without the peace of mind that your travel insurance will cover any unexpected costs.
If you have a pre-existing medical condition, for instance, you'll need to make sure that your insurance company is aware of this. Failure to do so can result in hefty bills, a lot of headaches and unnecessary stress. Surely the last thing you need when you're away on holiday.
Getting the right type of insurance can be very confusing. For more information on what to think about when you're looking at travel insurance, check out the travel insurance section on the ABI (Association of British Insurers) website.

Keep your money safe
While we're on the subject of keeping yourself covered, other than wearing a facemask when you're flying, you should also make sure your holiday is fully bonded.
If you're booking a package holiday which includes both an international flight and accommodation, check that the travel company organising your trip is either a member of ABTA (Association of British Travel Agents) or has an ATOL (Air Travel Organiser's Licence).
If the travel company is an ABTA member or has an ATOL licence, your money will be protected if the company fails. This means you'd be entitled to a refund and assistance with your repatriation back to the UK.
However, flights booked directly with any airline departing from the UK are not protected under the ATOL scheme. Therefore, if you prefer to organise everything yourself, ensure you pay for everything by credit card. Any purchase above £100 will give you credit card protection.
Bonded companies like Disabled Holidays or for the more adventurous, Responsible Travel, are specialised in holidays for travellers from the Deaf Community.
However, if you're accompanied by a friend or family member who is a hearing person and can help translate information into BSL, you could also look at small group holidays with companies like Explore or Exodus.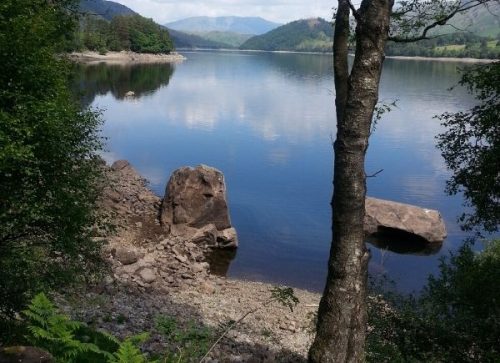 Travel Advice
To get the latest updates you should follow the British Foreign Office Travel Advice to see if you are allowed to visit the destination of your choice. If this travel advice is still negative and you do decide to go abroad, your travel insurance won't cover you.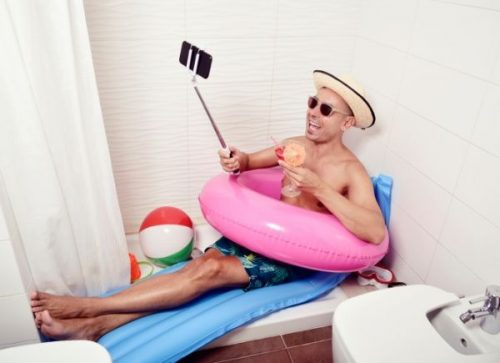 Staycation
It's completely understandable if you're anxious or hesitant to book your holiday this summer and would prefer to wait it out for a while. For the armchair travellers out there, there are plenty of opportunities to bring the world of travel closer to you.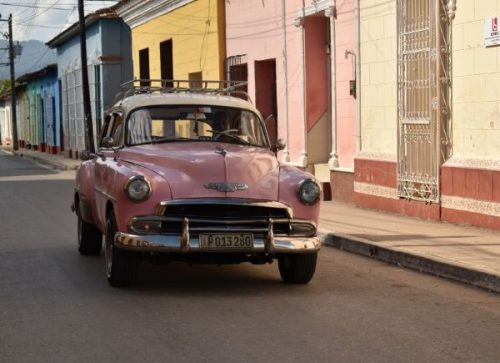 Here are some tips for a great staycation:
For more staycation ideas, check out this article. Here's to another glorious summer.
Key takeaways
The COVID-19 pandemic has hit the travel industry hard and the way we travel may never be the same again.
For people who want to go away on holiday this summer, make sure you stay safe and take all the recommended precautions. Get good travel insurance and come prepared with an action plan if you get sick overseas.
People who want to wait until after COVID-19 has calmed down a bit before going on holiday may want to try some of our staycation ideas instead.
Written by Susanne Muskita
Susanne loves to travel and has more than 25 years' experience in the adventure travel industry. Originally from the Netherlands, she loves all kinds of outdoor pursuits and can often be found walking in the hills, on her mountain bike, or in a canoe. Salsa dancing is her latest passion since her recent trip to Cuba.