When it comes to employment, deaf people are more likely to face barriers than hearing people, due to a lack of inclusive and accessible workplaces.
In spite of this, many deaf entrepreneurs have pushed through barriers using their skills, expertise and passion to build their own businesses.
To help inspire deaf people everywhere, we're highlighting 7 deaf enterprises that are changing the game.
Deaf Identity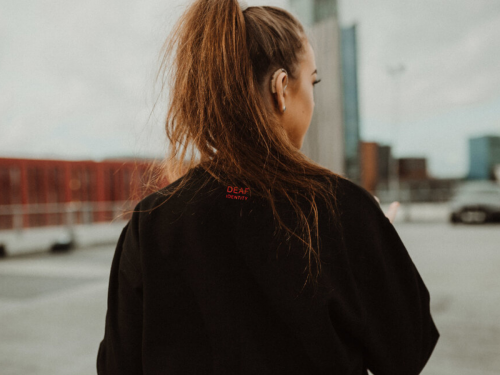 We covered the fashion brand 'Deaf Identity' in our original article on top social media accounts about deafness, and it's only right to mention them again as a successful deaf enterprise!
CEO of the brand, Luke Christian, founded the company with the mission to create a diverse range of clothing for the deaf community.
The brand began after Luke's mum, who is also deaf, expressed her disappointment in there being no clothing to wear in support of Deaf Awareness Week.
In an interview with the Yorkshire Post, Luke said,
"When I looked myself, I also couldn't find anything that I wanted to buy and wear. So, I designed my own T-shirt. I then started getting a lot of messages from people on Instagram asking me where I'd got it from and if I could make one for them too. It was at that point I realised there was a real need for the deaf community to have a brand that was created for them, with an ethos that resonated with them."
Following their launch in September 2019, Deaf Identity has gone from strength to strength, and now sell a diverse range of clothing that includes deaf slogans and BSL.
Discover Deaf Identity's clothing range here.
Sara Patel – Hair & Make-Up Artist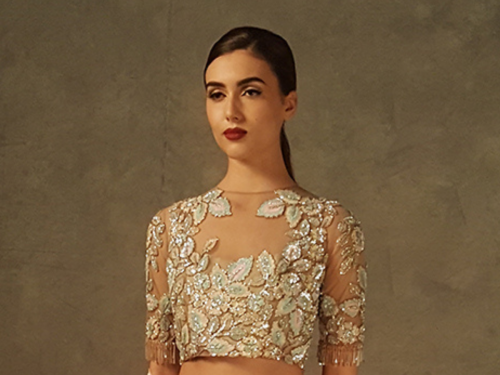 Deaf business owner Sara Patel has worked as a hairstylist and make-up artist for over 15 years.
She's received several awards of recognition for her work within the beauty and fashion industries, and has trained at both Mumbai and Los Angeles' leading make-up schools to hone her craft.
Having recently moved to London, Sara is expanding her client base in the UK. Her exceptional hair and make-up talent, which you can see on her Instagram, makes Sara the perfect beauty consultant for her specialism in Asian bridal hair and make-up, as well as offering an array of make-up looks for other occasions.
Find out more about Sara and the beauty services she offers here.
Queersra & King – Alterations & Repair Services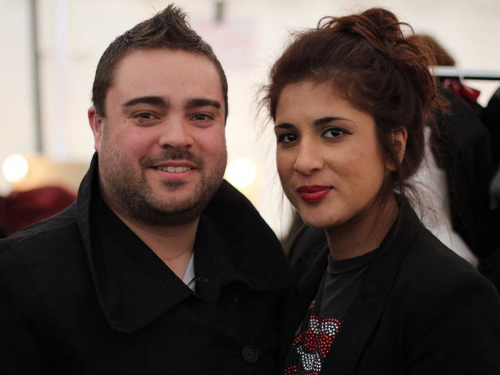 Chris King and Queesra King are deaf fashion designers that specialise in alterations and repairs.
In 2013, the duo recognised that there was a gap in the market for an alteration service that had high-level tailoring, sewing and design skills – a unique service they provide from their boutique in Cheshire.
In an interview, Chris expressed the challenges he and Queersra have faced when entering the fashion and business world:
"Queesra and I have faced barriers – barriers to accessing the fashion community have always been around communication, as it generally is for anybody who is deaf."
Chris goes onto say how he was able to overcome communication barriers with Italian tailor, Nico Donna, when searching for a placement as part of his BA in Men's Fashion Design at London College of Fashion:
"Because English was his second language he struggled with it just as I did and because of that (and because he was Italian) he was very visual and used lots of gestures to communicate. We got on so well and I learnt so much that he offered me my first job after I qualified!"
Chris and Queersra's outstanding tailoring and business skills led them to win two awards at the Deaf Business Academy Awards in 2018 for Best UK Deaf Business and Outstanding Development.
Need an alternation or repair? Get in touch with Queersa & King here.
Yumma Food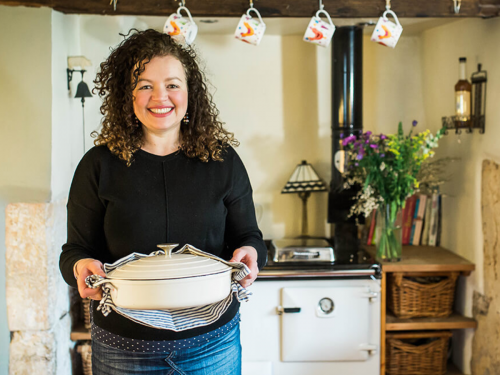 Yumma Food is a social enterprise based in Gloucestershire, who offer catering for corporate and private events. They specialise in providing employment to deaf people, as well as BSL nutrition workshops and cooking classes.
Yumma Food was founded by deaf chef Yvonne Cobb, who is dubbed 'Deaf Nigella' and is a presenter for the BBC's See Hear programmes, She's passionate about offering employment to other deaf people, and delivers cooking classes in BSL which enable her to connect with the global deaf community.
Yvonne regularly shares her cooking tips and tricks on social media, where she showcases her delicious meals and treats.
Brush up on your cookery skills and find out more about Yumma Food here.
Sign Pals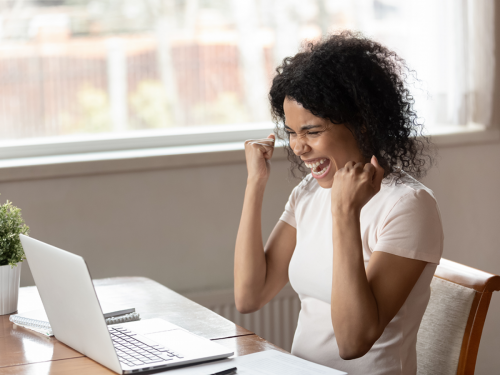 Sign Pals is a befriending service for deaf people in the UK, created to encourage new friendships in the BSL community.
Launched in May 2020, Sign Pals matches deaf people together based on their hobbies and interests. Matched 'Pals' use BSL video calls to get to know each other.
To sign up, users complete an application form, and once reviewed, Sign Pals will match and connect you with another deaf person. The service contacts pairings every fortnight to check-in, before sending a final feedback survey after 12 weeks.
Founder of the service, Anna Storm, described the service in a recent interview:
"It's been a great experience and really exciting to see the response, from deaf people and organisations, to friends and family, everyone has been really supportive. I was so thrilled when we started seeing the first applications come in – you can imagine it when you're planning but when it actually happens it's brilliant to see."
Want to find a Sign Pal? Sign up here.
Deaf Yoga Works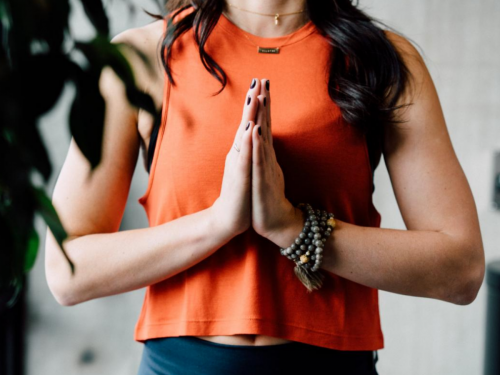 Deaf Yoga Works is a social enterprise company that's aims to give everyone in the deaf community equal access to yoga. Founded by deaf yoga teacher, Kavita, the company teaches Hatha Yoga using BSL and voiceover.
When Kavita started practising yoga in 1995, she experienced barriers that prevented her from having full access to yoga, as she couldn't always hear her yoga teacher. Kavita persevered and decided to undertake yoga teacher training to deepen her knowledge and skills in order to reach as many deaf people as possible.
After qualifying as a yoga teacher in 2015, Kavita now shares the benefits of yoga with others in the deaf community.
Discover Deaf Yoga's workshops and classes here.
The Worble Shack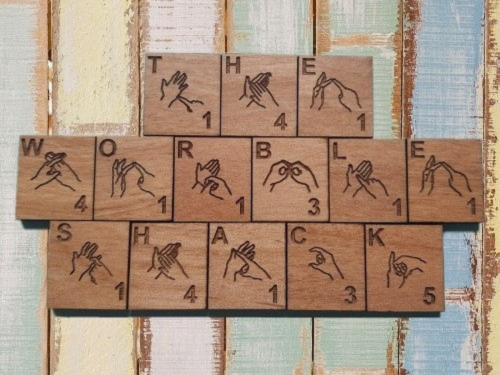 The Worble Shack sells handmade BSL boardgames and gifts. Their products range from BSL fingerspelling scrabble tile frames for parents and grandparents to novelty Christmas wreaths and cards. Owners of The Worble Shack, Vicky and Charlotte, also offer a personalised products.
After meeting in 2017 when they enrolled on a BSL course at their local college, Vicky and Charlotte struggled to find a suitable gift for a signing friend who was getting married. They decided to use their creative expertise to design a custom wedding gift, which was so well received that they decided to form The Worble Shack.
Vicky and Charlotte sell their designs through their Etsy shop and use social media to build connections and reach as many people as possible.
Browse The Worble Shack's designs here.
This article was written by Rebecca, who has a background in communications, project management and event management. Passionate about writing, Rebecca loves researching and writing about important topics that affect the deaf and hard of hearing communities.
Looking for more support? We've made it our mission to improve the lives of deaf people everywhere. Check out Deaf Unity's projects to find out what we can do for you. If you'd like to get in touch, contact us here.