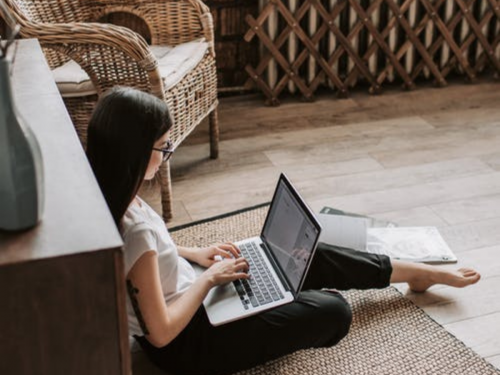 Whether you're just starting out on your job hunt or relaunching your search, we've asked deaf experts and professionals for their ideas, tips and moral support on where and how to find a job that's right for you.
Before you start looking for a job, Christopher Wightman – a Civil Service employee who works as a deaf awareness trainer for UK government departments – says, ask yourself the following questions:
What do you want to do?
What is your dream job?
What is the path to you getting there? What are the obstacles?
What skills are required?
Not sure? Research the fields that interest you, and remember career guidance is available from The Royal Association for Deaf people.
If you are a recent graduate looking for work, check out our project partners – Bright Network – who are working with us this year to ensure that deaf people get the same access to support and expertise to enter the employment scene. We also have an exciting Deaf Futures digital series with advice and guidance for those looking for, or are in work. Sign up today!
When you've decided on the type of job you're looking for, here's some tips on what to do next:
Where to look
Our Deaf Unity job site, is consistently updated with new opportunities. The posts, all from employers who have chosen to use Deaf Unity's listing service as they are committed to diversity and inclusion, include volunteer and work placement roles. If you are an employer looking for passionate and motivated applicants, get in touch to advertise your opportunity.
Depending on your skills and the sector you are looking into, a good place to start is the government's Find a job website.
On the site, you're able to focus in on the 18,000-plus employers who have signed up to the government's Disability Confident scheme or its predecessor, the Guaranteed Interview Scheme (GIS), which could increase the chances of you being invited for an interview. Be conscious that to take advantage of the scheme, you will need to disclose your deafness or hearing loss upfront.
Deaf Jobs is also popular for job hunters looking for work in the deaf community. Set up by Alison Bryan, it has been running for more than 22 years and is still going strong on Google Groups. Click here for information on how to subscribe. British Deaf News, the news portal of the British Deaf Association, also has a jobs page where employers can advertise.
You may also want to sign up to agencies that cater for the sector you are looking in. If you're unemployed and looking for work, Jobcentre Plus can help you to find work, or training courses and work experience schemes. Telephone 0800 055 668; or textphone 0800 023 4888.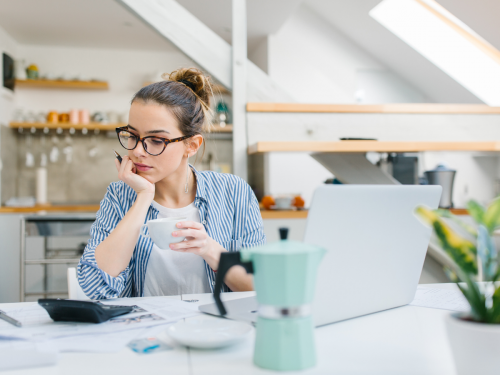 Networking
If you don't have one already, create a LinkedIn profile as it will help you engage with potential employers. Success on LinkedIn requires a bit of time to understand how the platform works and thinking about how you go about making yourself stand out from the crowd.
As Wightman puts it, the site "does come down to how you sell the brand – yourself!" Even if it doesn't yield a job offer it can be part of your networking drive and may lead to valuable mentoring opportunities.
Other social media sites like Facebook and Twitter can be useful in your job hunt: start by following companies you might want to work for as many will post links to vacancies.
Guidance and support
If you're in need of support in your job search, The Royal Association for Deaf people (RAD) offers a range of employment services that include career guidance, work preparation support, CV writing, personal statements and interview practice. The employment team are all deaf or fluent in British Sign Language.
RAD's employment service, Deaf Advance, provides employability support nationally. This includes training, careers advice and 1:1 support.
To find out more, or for any employment and training enquiries, contact the Deaf Advance team:  employment@royaldeaf.org.uk, telephone  0300 688 2525, SMS 07851 423 866 or textphone 0300 688 2527.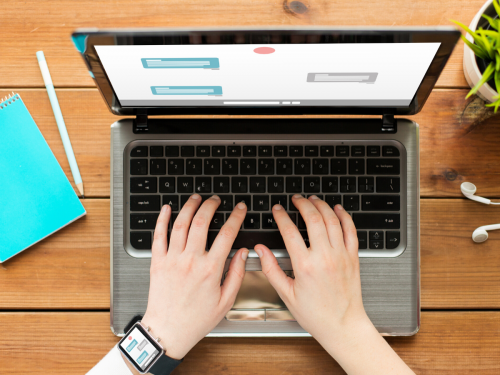 Your application
When it comes to the application process, you want to maximise your chance of being invited to interview and landing an offer. Background knowledge of the role, and the organisation you want to join, so make sure you do your research.
Job coaches stress the importance of creating a new CV, or tweaking it, for each role you apply for. You're aiming for impact, so be positive and clear, beginning with a short profile of yourself and how you fit the role. Check out our fully accessible CV Masterclass featured in our Deaf Futures series, led by Shelly O'Gilvie from Bright Network.
Wightman offers advice for jobseekers who feel they need to upskill: try volunteering. "It's where you learn your hidden skill set, gaining experiences and problem solving, all the competencies employers look for, and it puts you in front of the queue."
Disclosing your deafness
For many deaf job applicants, the question of when to mention your deafness to a potential employer can be a hard one. Remember, there is no legal onus on you to disclose deafness or hearing loss. Some applicants are upfront about it and some prefer to hold back.
Wightman thinks both approaches have their pros and cons but adds: "Don't make a decision that will leave you at a disadvantage or put barriers in your way." He also points out that not declaring a disability in an application can lead to problems in the future, and an employer can't be expected to make reasonable adjustments if they don't know you have a disability.
Among those who say they hold back from disclosing is Ellie, the activist behind Deafie Blogger. Although she describes herself as "deaf and proud", she feels her disability shouldn't make a difference when she applies for a job. "I highlight all my strengths, qualifications and experiences and try to avoid any references to the restrictions of a profound hearing loss," she says.
Ellie shared some tips on how to delay telling a potential employer until interview stage, including leaving phone numbers off a CV if you're not able to use a telephone.
You may feel you want to tell the organisation at the start, or you may not; either way the decision is personal and is yours.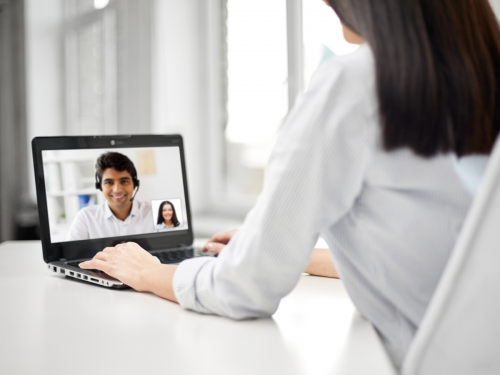 The interview
An invitation to interview is your chance to show off your skills and, just like the application stage, preparation is key.
Wouter Thielen, a software engineer and deaf blogger who has written about how to communicate your deafness positively in the jobs market, says that at interview he has used the concept of 'deaf gain'. His tips on how to do it are here.
If you need an interpreter for the interview, you can apply for a grant to cover the interpreter from the Access to Work programme. Wightman advises taking care to get the right person for your and the employer's needs, saying: "Ultimately both sides have a responsibility to ensure they get the right support to carry out a good interview." More on your rights on this topic can be found at Disability Rights UK here.
Finally, dress smartly but comfortably – and remember to smile!
Most importantly, about 12 in every 100 employees have hearing loss so remember you are not alone.
Although jobhunting isn't always easy, plenty of support is available to help you so stay positive and engaged. You will get there. Good luck!
Looking for more support? We've made it our mission to improve the lives of deaf people everywhere. Check out Deaf Unity's projects to find out what we can do for you. If you'd like to get in touch, contact us here.
This article was written by Beatrice Sayers, who works as a freelance writer and editor/sub-editor.