We have so many inspirational deaf women to be proud of and thankful for in our Community. March 8, 2021 saw the world over celebrating International Women's Day. Enjoy our selection of 11 inspirational deaf women. Can you think of others? Add their names in the comments to put a spotlight on them.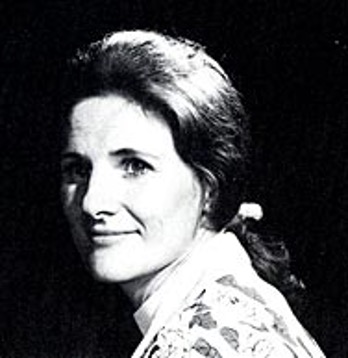 Dorothy Miles
Dorothy, known as Dot, was diagnosed as deaf at 8 after contracting meningitis. Dot grew up with a love of words and performance.
A scholarship to Gallaudet University, in America, shaped her life. It introduced her to Deaf Theatre, where Dot saw performance as a way to connect both Deaf and hearing worlds. Dot spent 20 years in America, publishing award winning poetry and performing at the National Theatre of the Deaf. There, she started to create sign language poetry.
The Deaf Community in America was energetic, full of respect for sign language. Bringing this energy back to the UK, Dot was instrumental in creating BBC programming for deaf people, putting BSL on TV screens. Dot's 'can do' attitude proved revolutionary. In the 1970's, deaf children and adults across the UK, who may have never seen BSL before, saw Dot's charismatic presence on TV looking back at them.
Throughout her life, Dot had a drive to champion BSL, helping set up the BSL Tutor Training course, the first university course to train deaf people to become teachers.
A true pioneer, Dot is seen as the founder of BSL poetry. Dot's BSL poems are full of beauty and emotion. In the poem, 'Sunrise,' the sparkle in Dot's eyes when she signs 'twin trees' is captivating. Both deaf people and non-signers can appreciate the joy in her performance. Her legacy continues to inspire deaf and hearing people to this day. Do you have a favourite poem of hers?

Paula Garfield
Paula is an award-winning deaf director and activist.
After 15 years working as an actor and director, Paula grew frustrated at the barriers facing deaf actors and directors. Deciding to do something about it, Paula established Deafinitely Theatre.
Deafinitely is the first deaf- launched and deaf-led professional theatre company in the UK. The company puts on plays in BSL and English, showing the 'deaf perspective'. Definitely Theatre has put on two Shakespeare productions at the Globe and had received critical acclaim.
Paula is also an BSL activist. After fighting for a sign-name to be recognised on birth certificates, Paula's daughter became the first child in the UK to record their name in BSL. A reference to Hazel's smiling face is now on her birthday certificate as 'UbOtDDstarL', (signifying a combination of hand movements). A ground-breaking moment for future generations to have their own sign-names officially recognised. Check out Deafinitely Theatre's website for workshops and inspirational content.

Samantha Baines
Samantha is a comedian, actress, broadcaster, and writer.
A hearing aid user, Samantha puts hearing aids centre-stage in her writing. Samantha's book 'Harriet Versus the Galaxy' features a young girl whose hearing aids help her understand aliens!
Representing hearing loss is still rare in children's literature, so Samantha's writing is instrumental in normalising hearing aids.
Her book was listed in the Independent's Best Children's Books of the Year 2019 and the Book Trust's Great Book Guide 2020.
Samantha is also a campaigner for greater awareness of Deaf Issues. She acts as an Ambassador for the Royal National Institute for Deaf people and the British Tinnitus Association and has spoken to MPs at the House of Commons about hearing issues. Samantha fronts the RNID cinema subtitles campaign. You can buy her book here.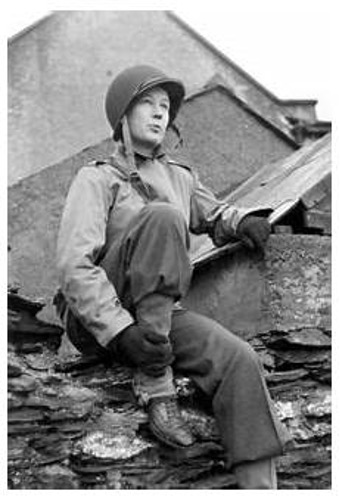 Helen Kirkpatrick Watts
Helen was a deaf militant suffragette, breaking away from her oppressive Victorian upbringing.
Helen became one of the most active members of the suffragette movement, arguing that action, not words, as the only way to achieve equality.
Helen spoke at meetings, encouraging the suffrage movement to stop discussions behind closed doors, and take part in visible protests.
Helen was jailed in Holloway Prison several times. In prison, Helen took part in hunger strikes, a dangerous practice which often lead to women being force-fed. Her bravery going on hunger strike was awarded with the Suffragette Medal. Her life was centred on self-sacrifice, and during WW1 she worked as a nurse.
Helen is remembered for her passion for women's right to vote, and is reported to have said, 'If we don't fight for it, nobody else will.'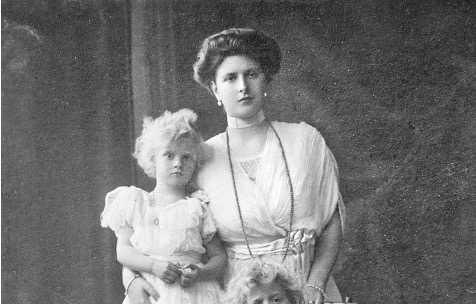 Princess Alice of Battenberg
Princess Alice, the great-grand-daughter of Queen Victoria, was born deaf. She became the mother of Prince Philip, Duke of Edinburgh.
Alice learnt BSL and served as an army nurse in WW1, awarded the Red Cross.
After a nervous breakdown led her to spend two years in a Swiss asylum, she became deeply religious and lead a monastic existence.
Alice lived in Nazi occupied Greece during WWII, where she dedicated herself to charity work. She sheltered a Jewish family, putting herself at risk and ultimately saving their lives. After Athens was liberated, Alice distributed rations to policemen and children, amongst the falling debris.
It is her bravery and kindness to others that Alice is remembered by. Alice was posthumously named Hero of the Holocaust by the British government. Did you know the Royal Family has had a number of members with hearing loss?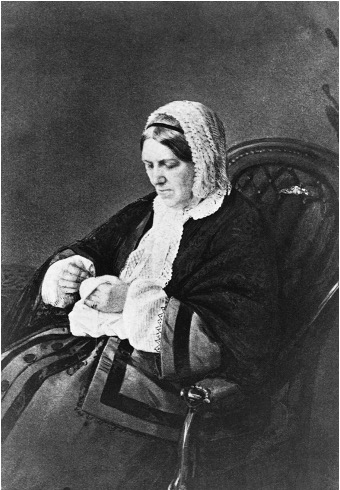 Harriet Martineau
Harriet was a deaf abolitionist, feminist, social reformer, writer and the first female sociologist. An incredibly progressive woman in Victorian society.
When financial difficulty forced Harriet to earn a living, she started to write, going on to publish thousands of articles and over 50 books. Harriet became one of the first female journalists, well respected for her ability to interpret complicated economic ideas. In 19th century patriarchal Britain, it was an amazing achievement for a woman to be support herself with her writing.
Fearless in the face of conservative society, Harriet argued for social reform, to address the inequality amongst the classes and spoke out against the inequality women faced.
Harriet's biggest contribution was to sociology, developing theories about how society should be studied and understood. The status of women was often her focus – she argued it is only by looking at all aspects of society that you can understand why inequality exists for women and girls. Harriet was one of the most important but less-recognised founders of sociology, often overlooked, in favour of later male sociologists.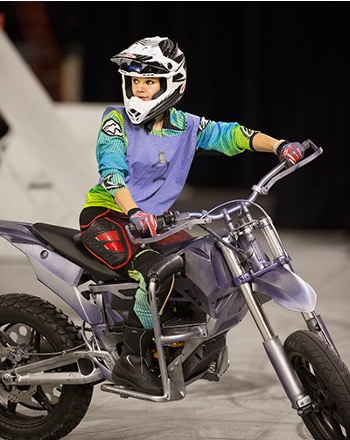 Ashley Fiolek
Ashley was born deaf and rode motorbikes from a young age. Racing at the age of 7, Ashley is said to have dyed her hair pink, so the boy racers would know a girl had beaten them.
Ashley continued to showcase female skill, becoming the first woman to be signed to the American Honda Racing factory team. During her career, she won X Games gold medal in Women's Moto X Super X, making her the Games' first deaf medalist, and the youngest ever Women's Motocross Association champion. Ashley won the Women's Motocross Championships 4 times.
Since retiring from motocross, Ashley works as a motorcycle stunt performer with Marvel Universe Live.
Ashley is a staunch believer is striving for your goals, whatever they are: "I just want them to know if you dream about something, work hard, put the right people around you, anything is possible. But you have to do the work. You can never give up. You just have to keep going."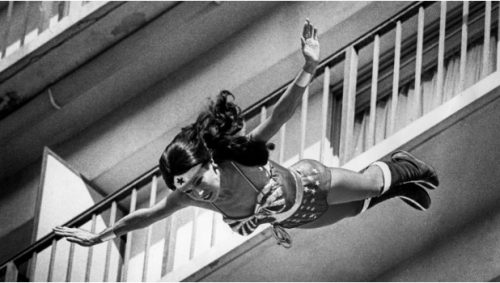 Kitty O'Neil
After a childhood illness, Kitty was diagnosed as being deaf.
Driven to achieve, Kitty dedicated herself to sports, competing as a platform diver. She even trained at Olympics level, with the US diving team, but an illness put a stop to her competing at the Olympics.
Turning to Hollywood, Kitty became a stunt woman for film and TV. Male stunt performers dominated the 1970's, but that didn't stop Kitty. She was the first women to join Hollywood stunt team, Stunts Unlimited.
Kitty famously performed a stunt in a Wonder Woman episode, jumping off the top of the 12 story Hilton hotel onto an airbag below (pictured).
Kick-ass Kitty has set 22 speed records on land and sea, setting world records hurtling across water on waterskies at 105 miles per hour or jumping out of helicopters at 180 feet.
Kitty's land-speed record for women in 1976 still stands today – she's still the fastest woman in the world! She never let anything hold her back, "Just do it. It feels good when you finish. You made it." Can you think of other Marvel or DC heroes with hearing loss – either in real life or as their characters?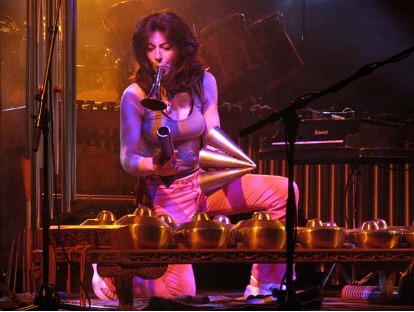 Dame Evelyn Glennie
Evelyn was born in Scotland in a musical household, full of Scottish musical traditions. Evelyn was diagnosed as profoundly deaf at the age of 12.
After studying music, Evelyn went on to become the world's premier solo percussionist. Evelyn can often be seen performing barefoot, where she can feel the music better.
Amongst her many accolades, Evelyn performed at the opening ceremony of the London 2012 Olympic Games, leading a thousand drummers.
Awarded an OBE, Evelyn is now a Dame. Evelyn has won two Grammy Awards and continues to perform internationally and compose music.
Blanche Wilkins Williams
Blanche was a deaf African American advocate, author, and educator.
A gifted student, Blanche became the first black women to graduate from the Minnesota State Academy for the Deaf in 1893. Despite repeatedly applying to Gallaudet university, she was not accepted. Gallaudet did not admit a black student until 1950.
Blanche was an outspoken critic of the oppression facing the black community and the Deaf Community in 1890's. Blanche went on to teach at the North Carolina School for the Coloured Deaf and Blind, inspiring her students to see black deaf people as role-models, capable of achieving leadership.
Blanche was the first black deaf woman to serve as a member of the executive committee for the National Association for the Deaf's 6th Convention in 1899. Black deaf people couldn't become voting members of NAD until 1965.
Blanche fought against the oppression and double discrimination black deaf people faced in America.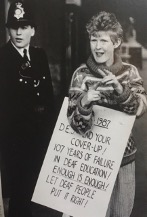 Emma Iliffe
Emma is a Deaf BSL teacher. Emma now chairs the Association of British Sign Language Teachers and Assessors (ABSLTA). Her career has spanned various genres, working as an interior designer and children's book illustrator before training as BSL teacher. She hopes to see a BSL Act in England, recognising BSL as equal to English (as it is in Scotland).
Emma's passion for education and Deaf Issues inspires all around her. Emma also featured in the Mosaic photography exhibition by Stephen Iliffe, a former Deaf role model of the month, written about recently on Deaf Unity.
Emma has an infectious energy about her, a whirlwind of good humour, and positivity. She goes for what she wants in life and refuses to accept the limitations prescribed by other people.
Emma inspires me personally, she's my BSL teacher! She is one of the fantastic teachers at City Lit where deaf people can access a range of courses and sign language enthusiasts can learn BSL. In the final class of term, she asked us to present our dreams for the future. 'Great dreams,' Emma told us, a cheeky glint in her eye. We all nodded. But Emma wasn't going to let us get away with just imagining our dreams. 'So, you want to do that?' She asked us. 'Then do it! Make it happen! Go on! What are you waiting for?'
Who else inspires you? Check out our regular Deaf Role Model Series here on Deaf Unity.
Looking for more support? We've made it our mission to improve the lives of deaf people everywhere. Check out Deaf Unity's projects to find out what we can do for you. If you'd like to get in touch, contact us here.
This article was written by Kim, a deafened bilateral hearing aid user who has a passion for promoting hearing loss awareness, Deaf issues and equality. Kim has a love for sport and delivers self-defence training for women.