Have you thought about learning sign language but feel unsure about signing up? Have you always wanted to, but haven't been able to make the financial commitment? Did you learn some sign language years ago but have forgotten most of it? Join our Taster session for only £10 per session.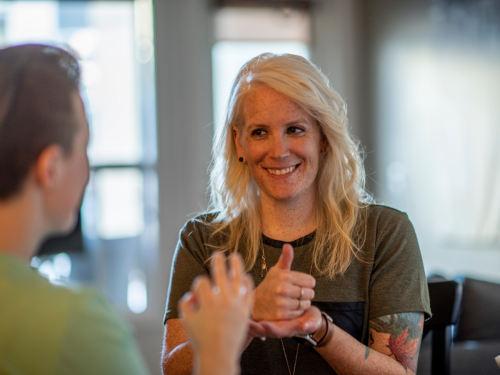 Our BSL  Taster sessions are perfect for you, to dip your toe into the water and see how it feels. They are fun, engaging and will give you an insight into the Deaf Community as well as showing you some of the basics of BSL. Taught by one of our deaf tutors, with the support of an interpreter, these sessions are fully accessible and the perfect opportunity to ask questions and experiment with signing.
At the end of our 1 hour session, you will be able to ask about our Introduction and Level 1 courses – having completed a Taster session you will qualify for a discount if you sign up within a week of the class. These are fully accredited Signature courses.
KEY FACTS:
Location: Online
Dates: 22 February, 22 March, 19 April 2023

Duration: 1 hours

Day/Time: Tuesdays  13.00pm – 14.00pm
Cost: £10
Places limited book your place today by emailing us and put 'BSL Taster' in the subject. We will then be in touch