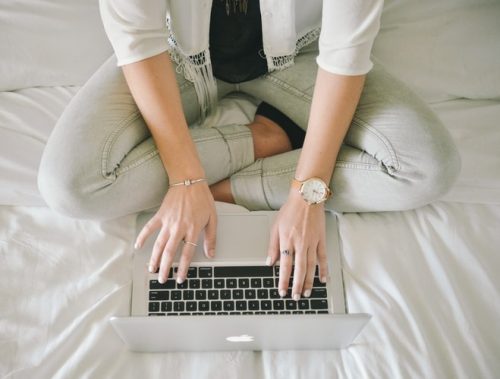 We're looking for talented writers to help us expand and develop Deaf Unity's Articles & Interviews section. If you're buzzing with ideas, and/or are a member of the hard of hearing/deaf community, we welcome you to join our growing voluntary support network and contribute to the website.
Contact us share your ideas and get involved!
What we're looking for
Articles –

 We're looking for informative content that empowers and inspires young deaf learners to pursue their career goals. Whatever your ideas, feel free to be creative and make suggestions.

Interviews –

We love to hear from members of the deaf community and individuals who have an inspiring story to tell.

Length of content –

Please aim for around 1,000 words maximum.

Images – Feel free to source images for your articles/interviews. The more the better!
Tone of writing –

Inclusive, engaging and generally positive. We like educational content that is informative and inspiring.

Must be unique –

We ask that content submitted to Deaf Unity is original and hasn't been published elsewhere online (not even your personal blog).

Bio –

If you would like us to include a bio at the bottom of your published articles/interviews, please provide a short description of no more than 100 words.
Deaf Unity Content Writing Tips
Think of a great title that catches your reader's attention. Keep it snappy but make sure you include relevant keywords used in your article/interview.

Aim to structure your article into clear sections with relevant sub-headings. This can aid smooth reading and good understanding.

Use simple sentences and avoid overly complex words and terminology.
Please note, any content you submit will be proofed, and edited if need be, before being published on the website.
Submit Your Ideas
Tell us what content you would like to write and why you think it will be of value to the Deaf Unity website. How will it engage with, and inspire young hard of hearing or d/Deaf individuals to feel more empowered about their future prospects?
We look forward to hearing from you!