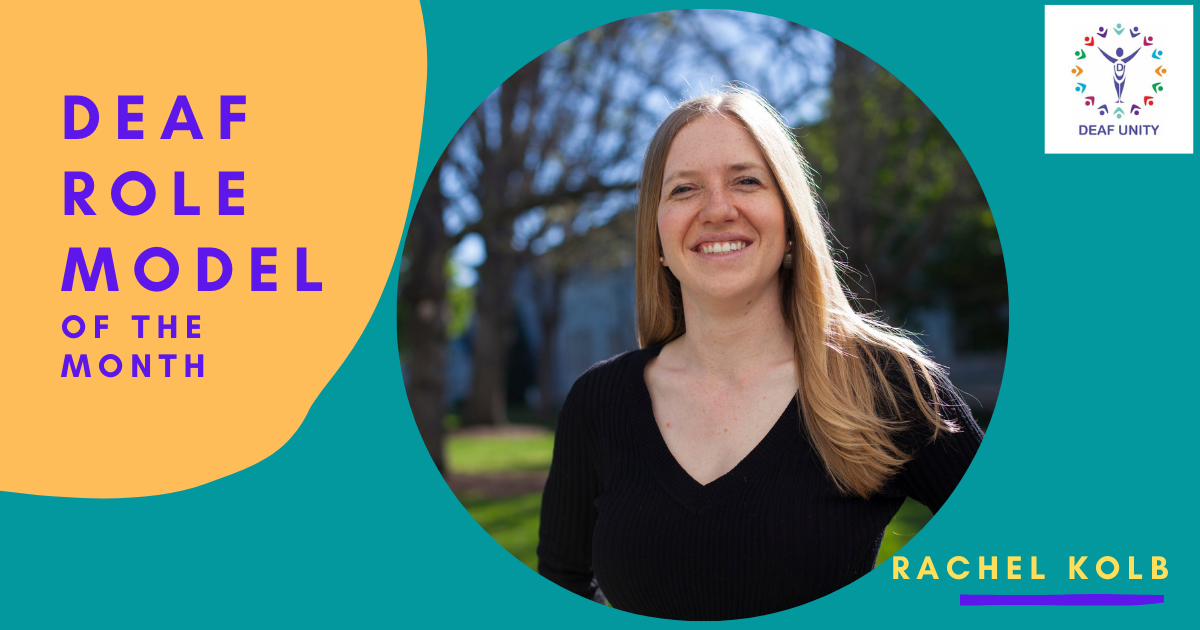 Each month we invite an inspirational or outstanding deaf role model to share their story. From what they've learnt, to what they wish they'd have known and their best deaf tips. 
Our role model this month is Rachel Kolb – an inspirational deaf academic and advocate who has forged a path through post-compulsory education in both the U.K and her home country of America. Enjoy her story.

1. Please tell us a little about yourself?
I grew up in a hearing family in Albuquerque, New Mexico and have lived in several other U.S. states and parts of the world since then! Most recently, I got my Ph.D. in English literature from Emory University in Atlanta, GA in 2020. I'm currently living in Cambridge, MA doing a postdoctoral fellowship in the Society of Fellows at Harvard. I also spent two years living in the U.K. at Oxford, where I was a Rhodes scholar — those years were wonderful and stimulating. I'm currently a writer, academic, and advocate for telling more rich and varied stories about Deaf and disabled people in different spaces and across different types of media.
2. Did you grow up in the Deaf Community or come to it later in life?
Growing up, I always had some contact with other Deaf people. I attended the New Mexico School for the Deaf preschool through kindergarten and kept in touch with several Deaf friends after that, even once I'd started going to a mainstreamed school. I also attended a Deaf camp in Colorado each summer from around age 9 through 14 — it was always the highlight of my summer! Over the years, I've met more Deaf friends in various places and feel grateful to be part of this community.
3. What was your experience of education as a deaf person?
After going to deaf preschool, I was mainstreamed through high school and college with ASL interpreters in the classroom. My teachers and professors were always very supportive and encouraged me to explore my interests widely, especially with writing and literature. I was usually the first deaf student in the classrooms I entered, but having access to ASL interpreters and other resources like class notetakers enabled my entire education. I will say that figuring out how to navigate my (all-hearing) social environment as the only deaf person wasn't always easy, even with some very thoughtful hearing friends who learned some ASL. By now I've learned more of what I need communication-wise and how to enable more of that in the environments I enter, but that took a while to develop.
4. You've experienced the education system in both America and England, what are the similarities or differences between them
I really can't speak to the primary/secondary schooling system in the UK, but I did gain some perspectives on higher ed during my own postgraduate study there — though this was at Oxford (which is still very much its own niche world!). I was struck by how the UK's higher education system can expect students to choose a field of study a lot earlier than in the US, with its general education requirements and (at some schools) general liberal arts-based curriculum. My impression was that the UK's undergraduate higher ed system was generally more affordable and less stratified/hierarchical than in the US (though, again, Oxbridge and some London-based universities are their own bubble). I found that I had to be much more self-directed and self-motivated at Oxford than I'd ever needed to be up until that time. That helped me when I moved back to the US to do my PhD, where a lot of my work was also largely self-driven!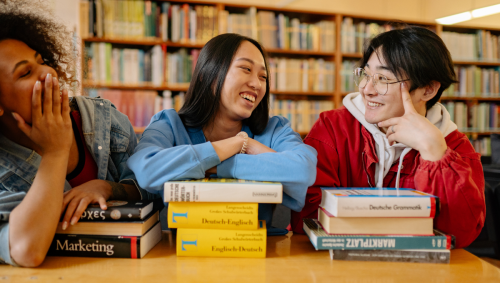 5. What are the main differences in the systems that support the Deaf Community and individuals between America and the UK?
I don't feel like I can answer this question very well, since I only lived in the UK for two years and still wish I'd been able to immerse myself more in the British Deaf community, but I remember being impressed by how British Deaf organizations had brought broader BSL and accessibility awareness to many museums and theatres and institutions in the UK. I found London, at least, to be more Deaf-accessible than many US cities are. The NHS was also helpful whenever I needed to go to the audiologist, and clearly it was much more centralized than US healthcare systems. My sense was that the British Deaf club and social scene could be very vibrant, although there isn't the same history of Deaf institutions like Gallaudet in the US. The American education system also seems to have more (historical and current) variety of choice for deaf schooling and use of ASL in Deaf education, although this is changing as more and more deaf kids are mainstreamed.
6. In your Stanford TedX talk about your love of horses and your family's support in finding you a different riding instructor when your first told you it was too dangerous. How important has your family's support been to you?
I wouldn't be where I am without my family. My parents were always adamant supporters of sign language and accessibility when I was growing up. They also helped me to start to learn that any existing barriers that Deaf people face are a product of the world, of a less than accessible environment, rather than a reflection on Deaf value or potential or self-worth. That was a valuable lesson for me while growing up. My younger sister signs, too, and having a family that signs at home has always made that a safe and enriching space to be.
7. You are currently a Junior Fellow in the Society of Fellows at Harvard University and have achieved a lot in your academic career. Do you have any standout highlights in your career?
My academic career is only just beginning, since I only recently got my Ph.D., but I'm grateful for all the opportunities to learn along the way! Studying at Oxford as a Rhodes scholar was one big highlight, institutionally and personally. During my Ph.D., I enjoyed learning about cultural and literary histories of disability and accessibility and studying alongside of several long-admired mentors in the field. I was also able to publish a few essays and multimedia collaborations I'm proud of, in venues like The New York Times and The Atlantic. Now, at Harvard, I'm working on turning my Ph.D. dissertation into an academic book, about how American literary writers treat sound and speech alongside unfolding cultural attitudes about deafness and signed languages. And I have a few other publications in the works, including a general-audience essay collection about voice and language and deafness.
8. A lot of deaf people in the UK leave school with lower achievement levels in English, what do you think needs to change in order to improve this?
I think a lot of this traces back to whether students have a strong foundation in a language that is accessible to them from an early age. Of course each deaf kid is different and will process and think about language in a different way! But, to enable a wider range of languages and ways of living in the world, I believe early access to sign is important. The value of sign does not solely lie in its use in "allowing deaf people to learn English," though that's been a persistent idea in deaf education and in broader culture. Instead, having access to some signed language (alongside other accessible language content) can allow deaf kids to develop a sense of rich community and thought and self-esteem, which is so worthwhile and can carry over into other realms of life.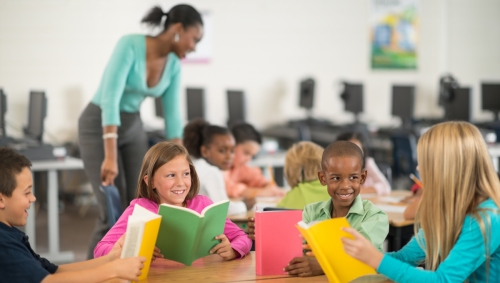 On a related note, the larger cultural stigma about deafness is still real. Internalized ableism is still real. General expectations still tend to be lower for deaf kids than for hearing kids. This isn't always an individual problem for deaf kids to fix on their own. None of us can fix it on our own. There are many things we can do to improve the system, but one approach I care about is telling more stories about deafness. We can do that through film, fiction, nonfiction, journalism and other forms of professional media, social media, and other platforms. Stories open up ways of being in the world, they allow us to understand ourselves and each other differently, and they stimulate our imaginations — about what is possible, and about how we might relate to each other in all of our humanity and our dignity.
9. Do you prefer to write fiction or non-fiction and is there a reason?
I used to write fiction in high school and college! Nothing published or very good, honestly. Since then, I've written pretty much entirely nonfiction, I think because I fell in love with essays and creative nonfiction during college. The analytical part of my brain loves picking apart the way the world works the way it does, and I love laying that bare in an essay. To be clear, I think fiction can expose the inner workings of the world too, but in a different way and with a different set of tools. I've recently thought about trying to write fiction again, because I admire writers who can stretch themselves across multiple genres. (Also because it would be fun.) We will see!
10. In your TedX talk you said that children believe they can do anything. Why do you think many deaf children lose this sense of aspiration? How would you encourage adults to believe they can do anything?
As I said above, the barriers of the world (both tangible and attitudinal) are very real. This is no small thing to reckon with, and I think it affects a lot of people — not just deaf people.
Now I'd amend that statement about "believing one can do anything" to be more of a question. We all need to figure out how to use our skills wherever we are. We are all human beings bound by circumstance, even if "circumstance" affects some more than others. So, how can we recognize the real barriers that deaf people can face, physical and cultural and psychological barriers that can get in the way of self-belief, while also holding onto an inner sense of hope and potential? It can be a tricky balance. Recognizing where we're at, in whatever circumstances surround us, is valid and necessary. But so is cultivating a sense of curiosity and wonder. Possibilities often start small and in the most ordinary of ways.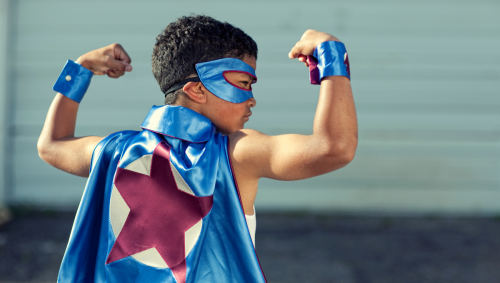 So, other questions: what are some ways you might shape everyday life and its routines and details into new forms? Are there other people you might honestly share your dreams and challenges with? How might your community nurture and support you along the way? And how could your small everyday musings, your sense of curiosity, lead to broader goals and ambitions? Or even small and still-lively ambitions? (These are just as valuable.)
11. Who inspires you and why? (In the deaf community or otherwise)
Wow, there are lots of people I could mention. But I'd like to give a shout-out to the DeafBlind lawyer and advocate Haben Girma here — in part because she draws attention to the ways "inspiration" is often tossed around with regards to disability. Instead of talking about how some Deaf or DeafBlind or disabled person "inspires" us, she's pointed out that we can consider what we are inspired to do — to jump into our own tangible engagement and action. Haben has written a provocative memoir about how accessibility shapes the world we live in (among other deep and humorous insights), and her advocacy encourages people to connect with each other and change the systems we live in, while also recognizing our individual stories and aspirations.
So, Haben, you inspire me to go out and write and tell more stories! And think of how to shape words in new and powerful and fun ways. I aspire to help enable others to write and create and tell their stories, too.
12. What ways do you think hearing people can be allies to the deaf community? Any DOs and DON'Ts?
DO: Go learn your local or national signed language (from a Deaf teacher!), follow Deaf-created content to learn more about the community and language, advocate for accessibility in your local neighborhood or workplace, ask questions and stay humble.
DON'T: Assume you should always jump right into the fray. Again, ask questions and find books/blogs/vlogs/resources and figure out how best to support the community in whatever their goals might be.
12. 3 top tips for deaf people?
First tip: Keep your friends close! A good life tip for anybody. But especially valuable and life-sustaining for Deaf folks.
Second tip: Sort out which languages and communication strategies suit you best (in terms of understanding, clarity, comfort, energy) and figure out clear and firm ways to express those to others.
Third tip: Laugh, make jokes, go outside, look up at the sky or touch the grass, find hobbies to share and sustain you, wonder.
Looking for more support? We've made it our mission to improve the lives of deaf people everywhere. Check out Deaf Unity's projects to find out what we can do for you. If you'd like to get in touch, contact us here.