For International Week of the Deaf 2020 we wanted to celebrate what it means to be deaf, and all the amazing people in the deaf community.
Here's a round up of some of our highlights from the week.
Day 1 – Learn Sign Language with Deaf Unity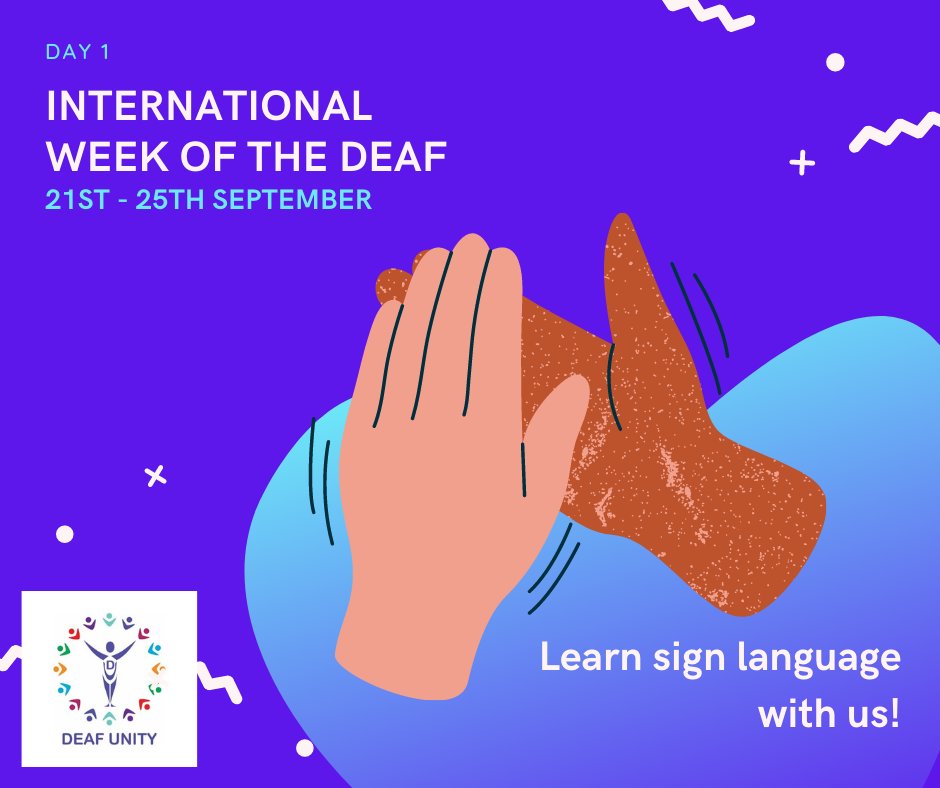 Did you know we run a range of informative and empowering sign language courses? Whether you're thinking of learning to sign, or just want to brush up on your BSL; find out more and sign up to one of Deaf Unity's sign language courses here.
Day 2 – What are your top deaf tips?
Part of what makes the deaf community great, is the support and guidance we're able to offer others. To help get the conversation started, we asked you to share your top deaf tips.
Here's a few of the most useful deaf tips from the day –
"Currently deaf people might still not struggle to lipread you with a visor or transparent face mask as it reflects the light. Deaf people; please ask if you need to move or change the light." – Gina
"With masks, [deaf people] often lose lip cues. Live Transcribe is a FREE app in the google and iPhone app store to help deaf people. It's a speech reading alternative and recognises 'sounds' like laughter." – Matthew
"[Deaf people] can get really tired reading lip patterns all day. Please don't waffle and be more direct in your language. Some deaf people prefer you start with the subject first, so they know what you are talking about." – Gina
Day 3 – International Day of Sign Languages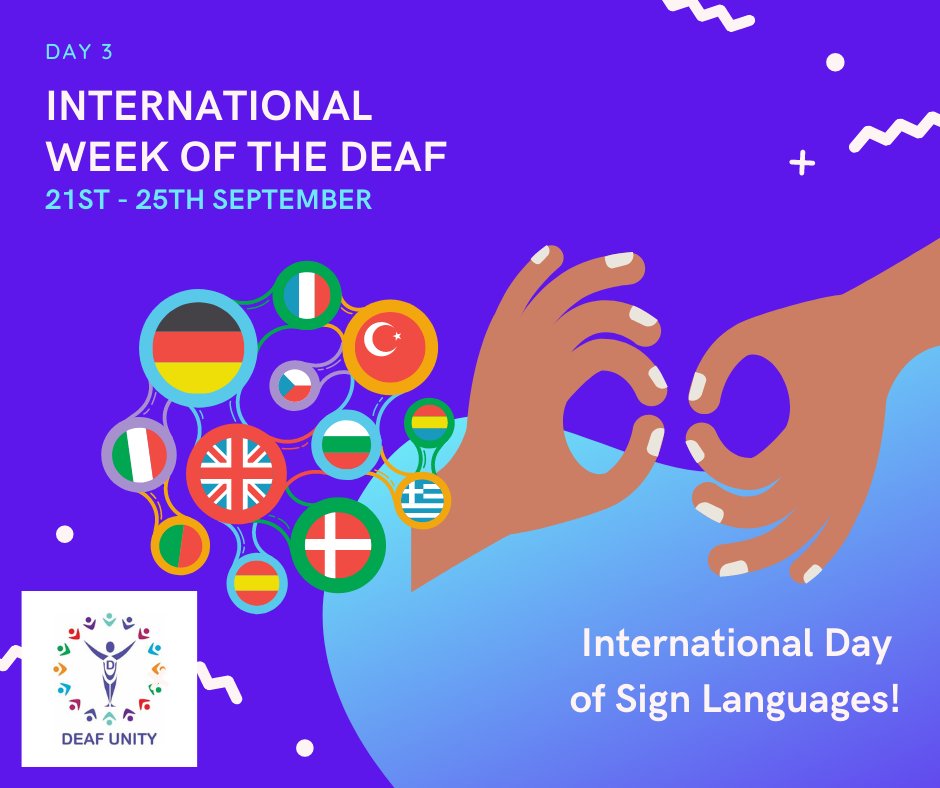 The international deaf community is bound by experience, heritage and language. For International Day of Sign Languages, we asked our friends to sign I am Deaf and Proud in their local sign language.
Watch the video below.
Day 4 – What makes you proud to be part of the deaf community?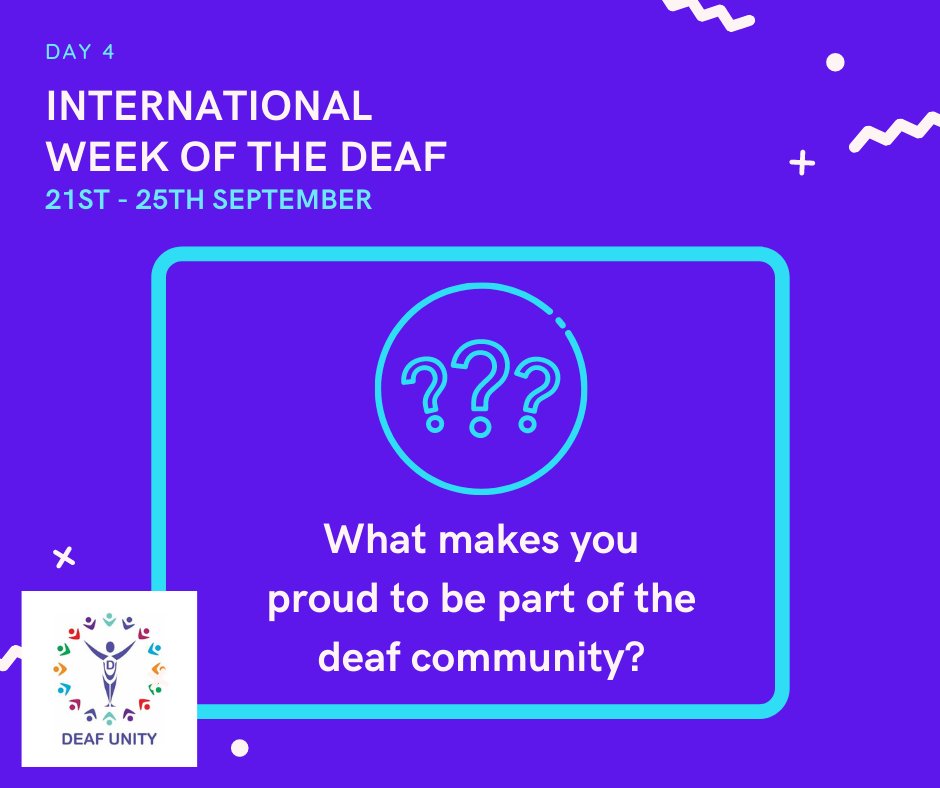 From the support of others, to being able to communicate freely or feeling a part of something bigger – we asked you what makes you proud to be part of the deaf community.
One of our favourite responses came from Phoebe –
"Being deaf makes an individual unique. Although it does not limit their life opportunities, their experiences can be different to others. My mission as part of the deaf community is to make sure every deaf person is able to live their life to the fullest and achieve their dreams, without being treated as different."
Day 5 – Coping with COVID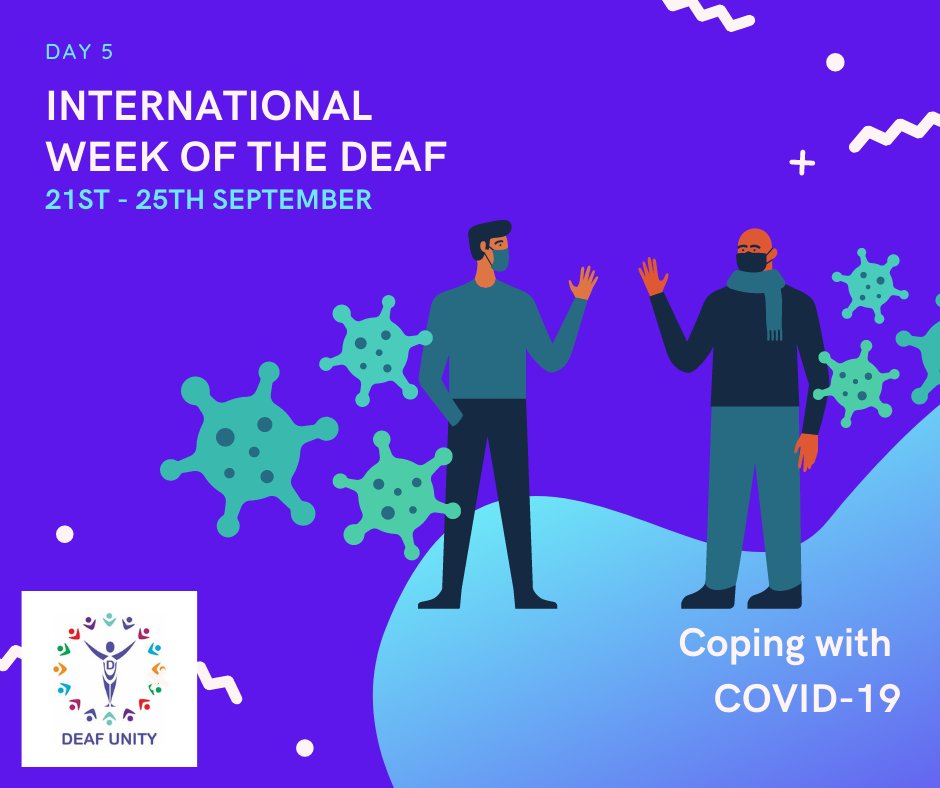 The COVID-19 global pandemic and ongoing lockdown restrictions have forced most of us to change the way we live and creatively adapt to the crisis. For deaf people, COVID presents a unique set of challenges.
We've rounded up 5 tips for deaf people to cope during COVID, here.