With the explosion in deaf issues and deaf media this year, the topic of representation has risen once more. Liam O'Dell shares his views on some of the deeper influences and elements that people need to be aware of.
Love Island is back on our screens and has become the latest topic of conversation. Not least because the ITV2 dating show has cast its first deaf contestant in the form of 23-year-old dancer and model Tasha Ghouri, who is a cochlear implant user.
I've written elsewhere about the significance of Tasha's appearance on the show, as well as the awkward reactions to her revealing she's deaf. But as the series continues, I'm beginning to compare and contrast the representation with that of Rose Ayling-Ellis on Strictly last year.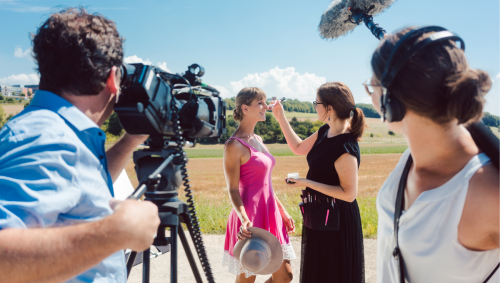 One size doesn't fit all
Tasha, having spent a bit of time using British Sign Language (BSL), now communicates orally, as opposed to Rose who uses sign supported English (SSE). While there were no questions asked over whether Rose was 'actually deaf' during her time on the popular BBC programme, we're already seeing social media users wonder if Tasha has a diagnosis of deafness because she can "hear" and "speaks so well".
Thus, we have the issue – in my view – that deafness will only be accepted on mainstream television when it comes with a visual manifestation: often in the form of sign language. Of course, sign language visibility is important, but as any deaf person will know, that only forms one part of our deaf community. Deaf people communicate in different ways and have different backgrounds. I'd be worried if there's an unconscious inclination for TV producers to cast BSL users in shows because of the view that there's little left to represent us visually otherwise.
Its importance is compounded by the fact that we have to avoid representation which frames one view of deafness as a 'one size fits all' and thus fails to recognise the many forms which a Deaf identity can present itself, as mentioned above. The difficulty, I feel, is that introducing someone Deaf on a show without spotlighting sign language or offering something of that nature as 'visual evidence', risks hearing people questioning the validity of that representation altogether, which is toxic and harmful. This is exactly what we're seeing with Tasha on Love Island at the moment.
Sure, we all talk about a world in which we don't have to point out that an individual has a minority identity on television because we'll have reached a point of 'acceptance', but right now, representation continues to be monolithic and dependent on such a limited understanding of deafness.
Representing whom?
Other ways in which deafness can present itself – often in the form of accessibility barriers or when discrimination rears its ugly head – are quickly brushed under the carpet of 'hidden disability' by some hearing people. The thing is, these factors are visible if hearing people knew what they were looking for. They'd see the lost expression on our face in loud and noisy environments. They'd see us retreat to messaging people on our phones because the idea of communicating in such a situation feels too exhausting a concept. If hearing people engaged with other possible ways in which you may notice our deafness, then we could well move towards a situation with representation where hearing people don't question someone's Deaf identity just because they don't sign, and they accept that it's still deaf representation.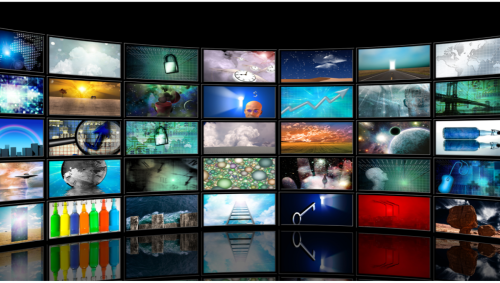 Ultimately, we really don't need hearing people weighing in on the representation of a community of which they're not part. They need to be aware of the attitudes and environments which may lead to our deafness being more visible, and understand what more they can do to break down those barriers with us.
Regrettably, I think people are more interested in discussing a bunch of young people in a tropical villa than engaging with that uncomfortable conversation.
Liam O'Dell is a freelance journalist and campaigner specialising in deafness, disability and social media. He is a regular contributor to the Deaf news blog The Limping Chicken and his work has also been featured in The Stage, HuffPost, Metro.co.uk, The i and The Independent. He recently won the Young Freelancer Award at the Freelancer Awards for his coverage of the #WhereIsTheInterpreter campaign.
Looking for more support? We've made it our mission to improve the lives of deaf people everywhere. Check out Deaf Unity's projects to find out what we can do for you. If you'd like to get in touch, contact us here.