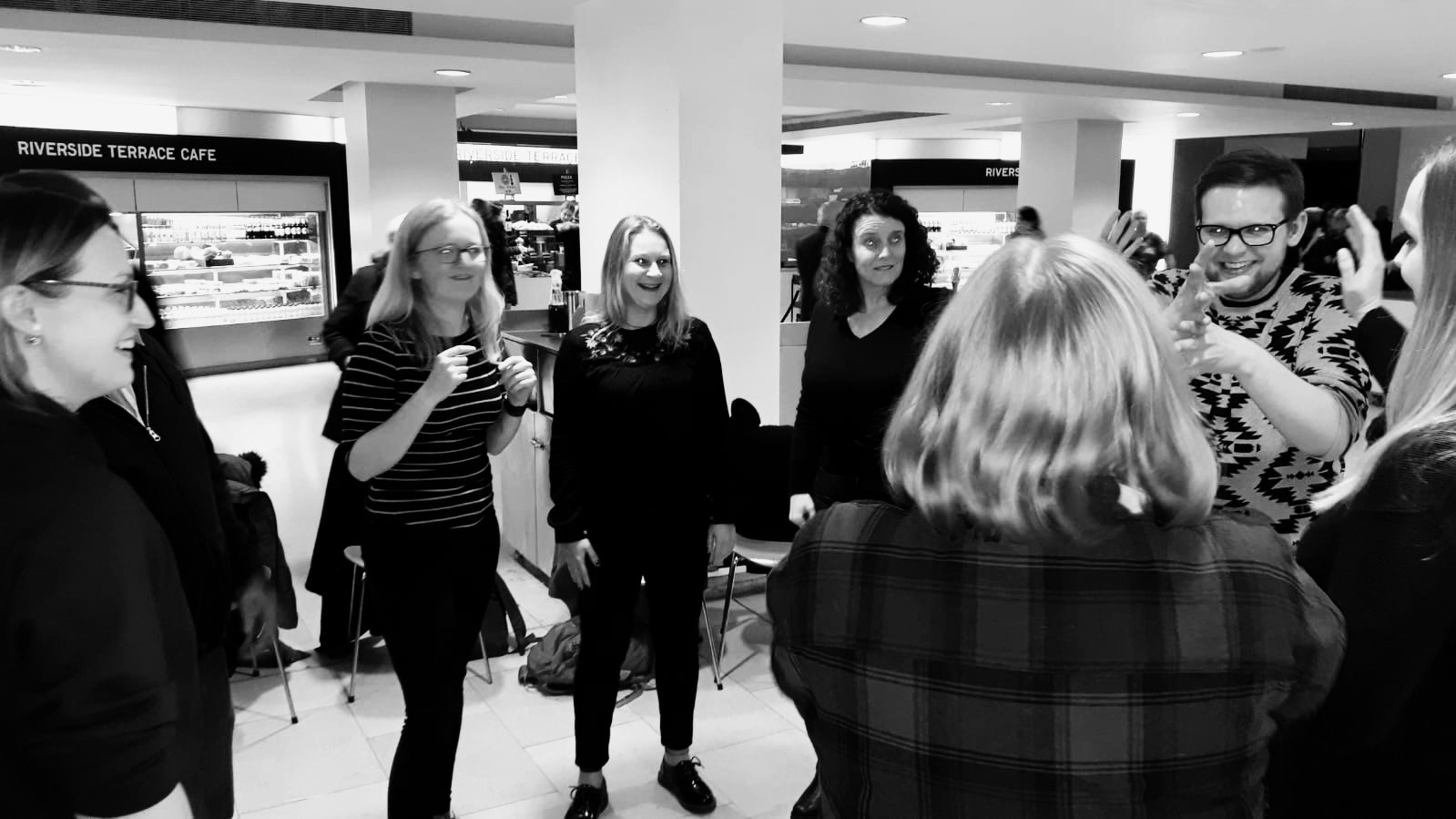 Look! Look! Look!
Have you seen the Instagram posts? The Facebook memes? The YouTube videos? BSL is the 'new trend' in language learning, according to some.
That statement in itself has caused a lot of debate, irk and discomfort amongst the Deaf Community and those who have affiliations. Should a language be a 'trend'? Is it appropriate to refer to a language of a group of people who have been mistreated, disenfranchised and undermined as a 'fad'? Is it ok for 'anyone' to be sharing knowledge of this subject, when it belongs to a particular group? This article isn't here to answer those questions – but they should be considered carefully by those who post and promote sign language learning.
For better or worse, there is mounting interest in learning sign language. From local meet ups in pubs and cafes and free courses being offered by colleges, to petitions being signed demanding British Sign Language (BSL) be offered in schools as a full GCSE – BSL is gaining traction in the mainstream.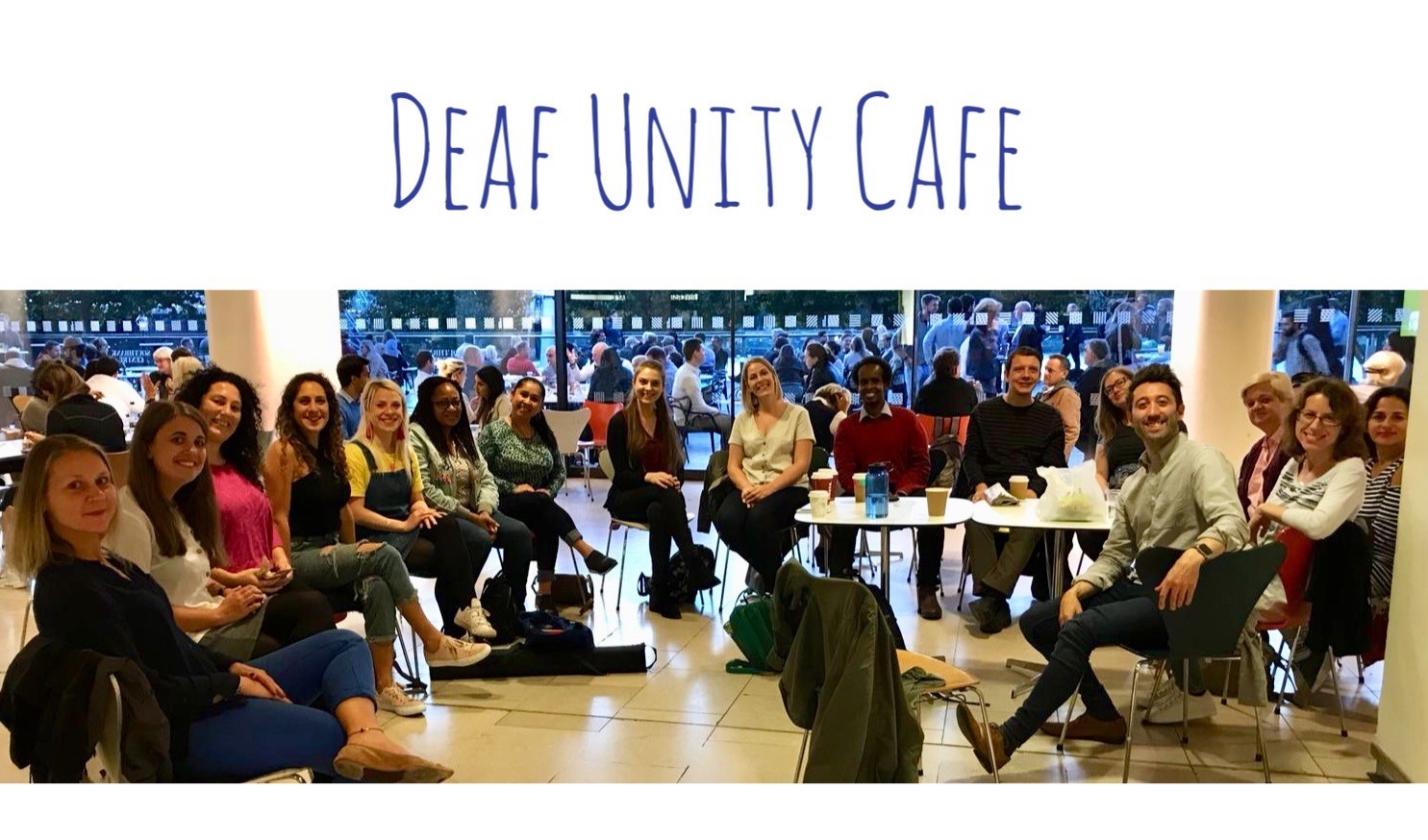 As with cakes and all things enjoyable, too much variety can be a bad thing. Sadly, that has become the case with BSL courses – prospective students are spoiled for choice… but are they REALLY? How can you tell the quality from the quantity, or the genuine article from the imitation?
At the end of the day, if you are looking to invest money to learn a guaranteed level of language and want to continue to progress and build on that knowledge, even using it for work, then you have two options: Signature and iBSL. These are the two official awarding bodies, accredited with OFQUAL, whose qualifications are mapped to general frameworks: level 1 in these BSL courses will match up with an equivalent level 1 in another subject when it comes to difficulty and achievement. Levels 1-4, and 6 and 7 (no level 5…?) will be the levels you see publicised – with Level 1 being the most basic, to Level 7 being a post-graduate level of learning.
Signature is definitely the most established and well known of the two choices. They have been offering and promoting BSL since 1982 and have supported more than 400,000 people to learn BSL. They offer courses on: British Sign Language; Irish Sign Language; Deafblind signing; Deaf and deafblind awareness; Lipspeaking; Communication support; Interpreting and translation.
iBSL stands for the Institute of British Sign Language. According to their website: 'iBSL was originally an idea developed by the British Deaf Association created in 2004. It needed to become independent in order to achieve awarding body status, and therefore registered with Companies House as an independent company in March 2007… It subsequently became a Charity registered with the Charity Commission on 21 September 2015.' It began offering qualifications in 2010 and has developed a growing portfolio of courses.
iBSL is the new kid on the block. Many people had grown tired of the monopoly Signature had over the domain and felt like they weren't being pushed to improve their courses and standards. Learners had no choice and weren't sure what they were being offered was on par with other language providers. The entry of iBSL as an option has been a welcome one. People have said that their focus seems to be more on the practical side of the language, putting it to use, whilst Signature is seen by many as having more theory and, as some say, 'it's more difficult'. That's not a bad thing: many people prefer 'difficult' when it comes to paying for a course.
The good thing is you can do Level 1 with one provider, and then switch to the other provider for Level 2 and so on. Some people feel iBSL is better for one level whereas Signature is better at another level. Really, the choice is yours and it's good to get some feedback – through forums and chat rooms – before investing such a large amount of money on a course.
But what about…?
The elephant in the room is certainly the free courses that you see advertised. Some companies purport to offer Level 1-3, some even offer levels up to Level 8. Other providers will advertise courses as CPD and many are now offering 'bite-size' free courses.
The old adage of 'you get what you pay for' is true here. You can't expect to go on a free 6 week course and come out with a qualification that normally takes 60 hours or more guided teaching time. Does that mean there is no place for free courses or non-accredited courses?
If you read many of the posts on Facebook and Twitter you would think that these courses are scams and should be stopped – in some cases that is sadly true! However, in other cases, these are courses that have been granted funding, or they are designed to give a stepping stone to learners to build confidence before making such a big investment. With Level 1 courses costing £300-£639 across the UK, you can understand people wanting to try something out first before taking the leap.
So which course?
Be discerning. As with any course, car or piece of technology, do your research first! Perhaps think about the following:
Why do I want to do the course? Is it just to learn a little signing or do I want to use this in my workplace?
Who is this organisation offering this course? Are they established in the Deaf or language learning field? Do they have a reputation for providing quality courses?
Is this organisation a registered provider with either Signature or iBSL?
Is the cost reasonable for the length and level of course being offered?
Who is teaching the course? Are they Deaf themselves or a native user? Do they have teaching qualifications? Have they been trained to deliver this level of course?
To round up
We hope this article has been helpful to see that, as with all products, which one to go for depends on what you expect, what you are willing to invest and what you want to use it for.
It is exciting to see so many people wanting to learn BSL and we hope that it continues. Those who offer courses need to responsible, as if consumers feel they can't trust what is on offer, they may decide to stop altogether.
*** UPDATE – As of 2023, iBSL is no longer a registered awarding body, leaving only Signature for recognised courses and accreditation.
Submitted by: Robin
Note: Deaf Unity is proud to be a registered centre offering Signature accredited courses. This article reflects the views of the author and not that of Deaf Unity or its staff. For more information on the internal and accredited courses that we offer.  Feel free to follow us on Instagram, Facebook, Twitter and LinkedIn
If you have an article you would like to submit, please send to to us.