There's an estimated 466 million people worldwide with hearing loss (according to WHO), so it's not surprising some of our most talented historical figures, celebrities and influencers are deaf or hard of hearing.
Many of these talented individuals have made incredible accomplishments and haven't let deafness hold them back, proving that the deaf community can achieve anything you put your mind too.
Need some inspo? Here's 8 famous deaf people who've changed the world.
Historical Figures
1. Beethoven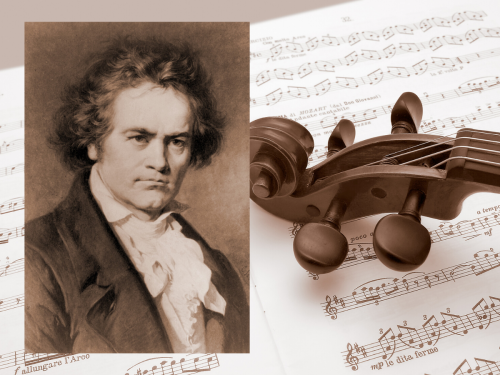 Ludwig van Beethoven is one of the most famous composers that ever lived. He was profoundly deaf, but that didn't stop him from composing his world-renowned music.
After experiencing buzzing noises when he was 26, Beethoven had lost 60% of his hearing by the age of 31 and became completely deaf at 46.
Beethoven continued to write music even when deaf, as he'd learnt how instruments and voices sounded. He also continued to perform publicly in symphonies as a conductor.
2. Thomas Edison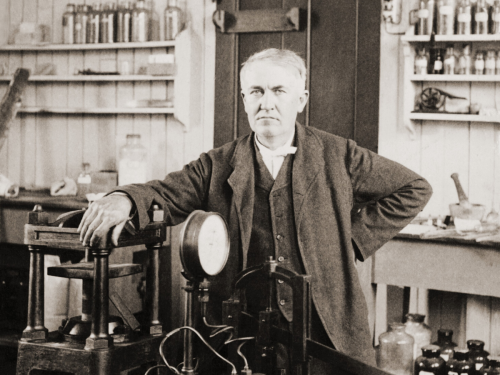 Thomas Edison was quite possibly the greatest inventor of all time. Many of his inventions have improved the quality of our modern day lives.
During his career Edison's inventions included the incandescent light bulb, the phonograph, and the motion picture camera.
Thomas Edison was completely deaf in one ear and hard of hearing in the other. He believed that his deafness was a benefit to his work, as it would help keep conversations short so that he could have more time for work!
3. Helen Keller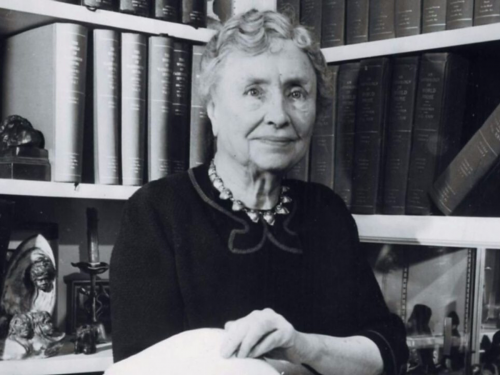 Image via BBC
Blind-deaf American educator Helen Keller was a prominent socio-political activist.
She was the first deaf-blind person to earn a BA degree, and became a world-famous speaker and author, disability-rights activist and a campaigner for women's rights and social equality.
Helen Keller single-handedly changed the lives of many disabled people through her empathy and activism.
Celebrities
4. Marlee Matlin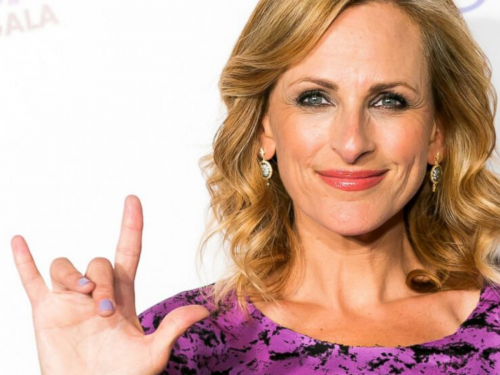 Image via ABC news
Actress, author and activist Marlee Matlin is the only deaf person to have ever won an Academy Award for Best Actress.
Matlin won the award in 1987 for her role in the film 'Children of a Lesser God', and has gone on to star in a number of films and TV shows since.
She's a successful author, and has written three books that have deaf protagonists: 'Deaf Child Crossing', 'Nobody's Perfect', and 'Leading Ladies'.
Throughout her career, Matlin has been a vocal advocate for deaf rights, and is a member of the National Association of the Deaf in the US.
5. Nyle DiMarco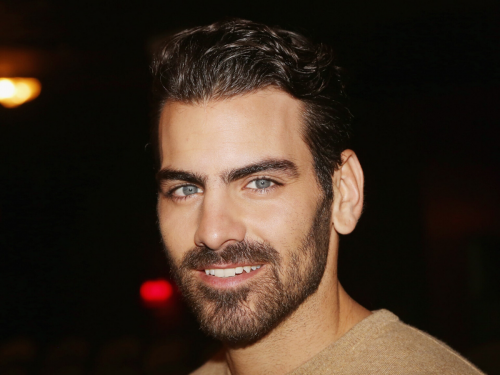 Image via TeenVogue
Nyle DiMarco is a model, actor and deaf activist.
He has been a winner on popular TV shows 'America's Next Top Model' and 'Dancing with the Stars' in the US.
In 2016, he launched the 'Nyle DiMarco Foundation' a non-profit organisation that provides access to resources for deaf children and their families.
Nyle is also a signer and creative collaborator on 'The ASL App' that teaches users ASL (American Sign Language).
Influencers
6. Hermon and Heroda Berhane (Being Her)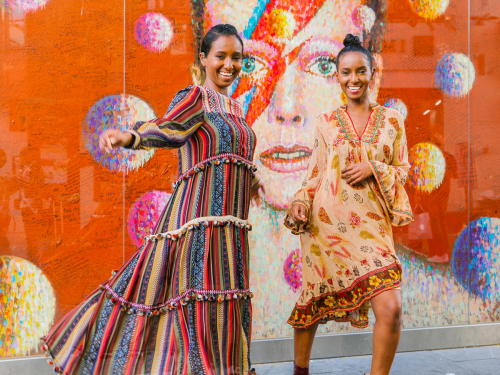 Image via Being Her
Deaf twins and lifestyle bloggers Hermon and Heroda Berhane document their love of travel, fashion and beauty on their blog 'Being Her'.
With over 34,000 followers on Instagram, the duo are trailblazing the way forward for deaf representation within the fashion industry. Their mission is to encourage people to embrace their disabilities, rather than hiding them.
The sisters have featured in both national and international news and magazines sharing their experiences of being deaf and discussing the ways they're breaking boundaries for the deaf community.
7. Rikki Poynter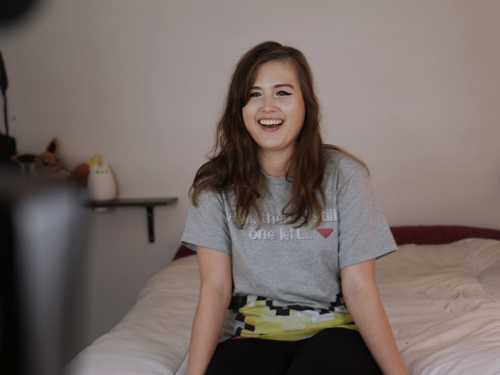 Image via Rikki Poynter
Rikki Poynter is an activist, YouTuber and public speaker. Her YouTube channel has over 89,000 subscribers.
Rikki was diagnosed with hearing loss as a child, which she reveals through her YouTube video content, along with her personal experiences of being deaf. She also creates videos about deaf awareness, disability, accessibility and mental health.
Since making her first deaf-related video in October 2014, Poynter has been featured by several big news sites including Huffington Post, BBC, and ABC News.
Recently, Poynter has been campaigning for new closed captioning with the hashtag #LIGHTSCAMERACAPTION to encourage YouTubers to make their videos more accessible with closed captions.
8. Chella Man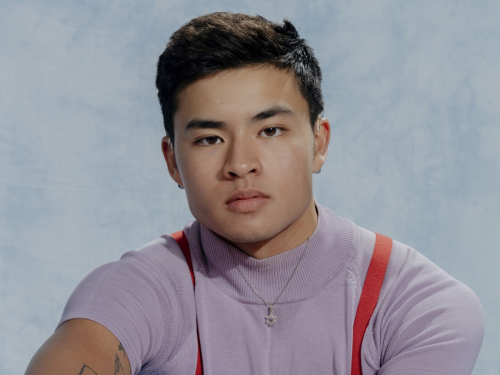 Image via Dazed 
Chella Man is an actor, model, artist and LGBTQ+ activist.
Chella started losing his hearing at 4 years old and was profoundly deaf by 13. In March 2017, he started a YouTube channel posting videos where he openly discusses his identity as a deaf transgender man. He also documented and shared his transition online.
In 2018, he delivered a TedX Talk titled 'Becoming Him', where he expressed his goal to normalise the conversations around gender issues for disabled and LGBTQ+ youth.
Chella is signed to leading modelling agency IMG and is known for playing mute superhero Jericho in the DC Universe series Titans – a character who uses sign language to communicate.
Looking for more deaf articles? Take a look at our latest articles and interviews. For support, check out Deaf Unity's projects to find out what we can do for you. If you'd like to get in touch, contact us here.
This article was written by Rebecca, who has a background in communications, project management and event management. Passionate about writing, Rebecca loves researching and writing about important topics that affect the deaf and hard of hearing communities.