As someone who relies on hearing aids, I'm exploring different experiences with D/deafness and D/deaf identity. One thing that really strikes me is – where is the D/deaf representation in the media?
When I was growing up, I didn't see children like me in films, TV shows and books: children who went to yearly hearing tests or underwent operations; or children who were told to sit at the front of the class to follow what the teacher was saying.
I even had people doubt my hearing loss. 'Faking it' was something I was accused of as a child, by a hearing person who didn't understand that my ability to follow conversations can depend on the setting. Quieter environments are less challenging than louder ones with background noise. Ultimately, this attitude came from misunderstanding hearing loss, through lack of information and, I believe, lack of media representation.
In my exploration of D/deaf culture, I've found this isn't an uncommon experience. Growing up, a lot of D/deaf people think of themselves as the 'only one'. When you're surrounded by hearing families, classmates, friends, hearing characters in films, TV shows, newspapers and books, it's easy to think that. Seeing someone like myself in the media, a child with deteriorating hearing loss, would have had a massive impact – I could have understood that this also happened to other people and it would have normalised hearing loss for people around me.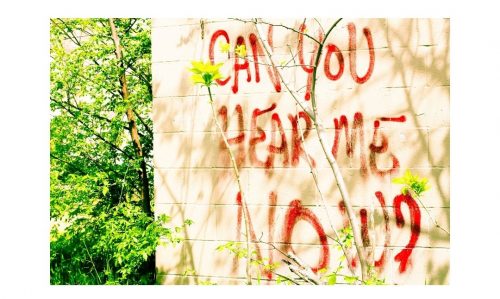 We need to be recognised
With an estimated 9 million people affected by hearing loss in the UK , there's a significant proportion of UK society going unrepresented in mainstream media. The Deaf Community is incredibly diverse. There isn't one 'deafness'. There are people born Deaf who use BSL, deaf people who embrace Deafness later in life, Deaf people who lip-read, Deaf people with cochlear implants, CODAs (Children of Deaf Adults), Hard of Hearing people (HOH) with mild, moderate or severe hearing loss that use hearing aids.
All D/deaf people are different, and the range of their experiences and identities vary too. Seeing those different identities in the media isn't just about representation but self-identity too.
With BSL being the preferred language of over 87,000 Deaf people in the UK, for many English is a second language. Subtitles aren't enough – there is a genuine need to provide accessible media for this British linguistic community in a language they use: BSL. The importance of providing accessible media has never been more necessary than during COVID-19. During the government briefings, sign language interpreters have been a standard feature of briefings in Wales and Scotland. Yet, in England as there is no legal requirement, sign language interpretation has been negligible. 
Lynn-Stewart Taylor started the campaign #WhereIsTheInterpreter to improve lack of access for Deaf BSL users and force the government to realise its legal, moral and ethical obligations – it is still ongoing. Without normalising BSL, there's an incorrect assumption that written English by way of subtitles is accessible for all Deaf people.
Lack of representation affects everyone
Lack of D/deaf media representation has an affect on the wider non-deaf community too. Television and films are how we start to make sense of the world and learn to navigate it. The power of media is incomparable – it's the biggest teaching tool out there where people can learn about inclusivity or, more often, the lack of it.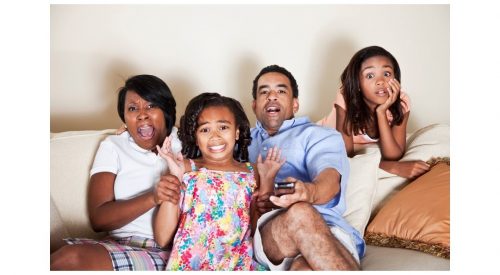 Growing up in the 90's, Casualty was unmissable Saturday night TV viewing in my family. I remember an episode where an injured girl came in. She didn't speak and nobody could communicate with her. Sam, the cool bleached haired nurse, marched in and started using BSL! The girl was Deaf!
Sam had the awareness to recognise she was Deaf. He also had knowledge to communicate with her. It was a small scene but when Deaf characters weren't commonly included, it was an incredibly powerful moment. It left a lasting impression on me – I realised myself and everyone I knew was lacking that knowledge.
Small steps to improvement
Nowadays, there's an increase in D/deaf representation in the media. EastEnders and Casualty feature Deaf actors. Recently an episode of Casualty featured the Deaf nurse Jade – played by Deaf actress Gabriella Leon – reconnecting with her mother, played by the fantastic Deaf actress Sophie Leigh Stone (Dr Who fans will remember her as the second Deaf actor to appear in Dr Who!). Viewers got to experience a day in the life of Jade, with the volume changing throughout the episode, reflecting how her hearing aids work and how she's affected by loud noises like sirens. It also showed Jade's BSL user mother relying on family members to communicate.
Not only that, Deaf writers are now working alongside production, working to write deaf characters that reflect deaf identity. The Writers Access Group, run by the BBC has a writing scheme for writers with a disability. Under this scheme partially deaf screenwriter Charlie Swinbourne wrote EastEnders's first signing Deaf character, Frankie, played by Rose Ayling-Ellis. Charlie also worked on the groundbreaking special 'Silent' episode of Eastenders, filmed from Ben's point of view as he navigates his day with hearing loss. There is an increasing visibility of the deaf community onscreen. [Read our recent Role Model interview with Charlie here]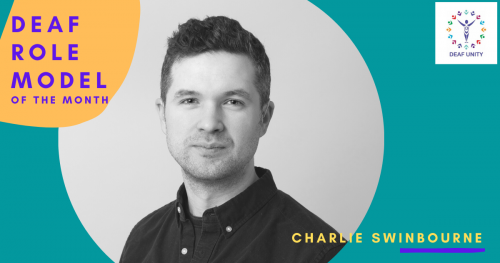 This small change in mainstream media is powerful and gets people talking. Hearing people become more aware of D/deaf, are more exposed to D/deaf communities, and begin to understand some of the accessibility issues D/deaf people experience. Not just that, inclusivity is more much interesting than doing a service to awareness. New stories get to be told and old stories get to be told in different ways! 
There's a lot more work to do – Deafness still needs to be normalised in media and representative of the different identities out there in society. The media need to show Deafness how it really is. Often Deaf people are only portrayed by their hearing loss and characterised by the challenges they face. That can be useful to portray but it's not all there is. In actuality, most Deaf people don't identify their Deafness as a disability or something missing. There's a strong sense of community and pride in Deaf culture that hearing people aren't aware of. Deaf culture is incredibly important and this aspect of Deaf life needs to be mentioned in media portrayals.
Tips for Hearing People
Learning more about Deaf Culture and the Community is fascinating – why not try your hand at some BSL? If you are interested in joining a sign language course to learn more about the Community and the language, contact Deaf Unity as we provide sign language training. Commanding Hands have great YouTube videos. They've published helpful videos on how wearing facemarks face masks has affected Deaf people and how to communicate with Deaf people during the pandemic. With 87,000 users of BSL, you'll likely encounter someone who signs.
The charity Sense run a Sign school to teach some basic BSL. Over Christmas my mother completed the Christmas BSL course. Her favourite sign was pigs in blankets! As a nurse, she can ask Deaf patients how their Christmas lunches were!
Humour is a massive part of the Deaf culture – if you need a laugh, BSL Zone has you sorted. Check out BSL Zone's sketch show Deaf Funny – The 4 Deaf Yorkshire Men sketches are fantastic.
Let us know any powerful representation you have seen. What improvements would you like to see going forward?
This article was written by Kim, a deafened bilateral hearing aid user who has a passion for promoting hearing loss awareness, Deaf issues and equality. Kim has a love for sport and delivers self-defence training for women.