Going to the cinema is a long-held favourite past-time of many – but for deaf and hard-of-hearing people, it is an activity fraught with distress. Liam O'Dell shares his frustrations and those of many who just want to be able to relax and enjoy the cinema but are locked out by ableism. 
The state of UK cinema this month has prompted us to bring out the popcorn, though not in the way the industry may have hoped. A single, one-off week of subtitled cinema from members of the UK Cinema Association (UKCA) was dismissed as a "gimmick" before launch, then confirmed as not being a thing in 28% of cinemas.
Not long afterwards, the Royal National Institute for Deaf people (RNID) would cut ties with the UKCA over their "shallow" and "tokenistic" work in this area. The National Deaf Children's Society (NDCS) would also express its concerns over the UKCA's actions too.
When The Limping Chicken approached the UKCA with statistics about the lack of subtitled cinema during Deaf Awareness Week earlier this month, they declined to comment. Their decision to do so, alongside describing deaf people as "hearing impaired" in an article announcing the one-off week of increased access, shows just how distant the sector is from the needs of the Deaf and hard of hearing community.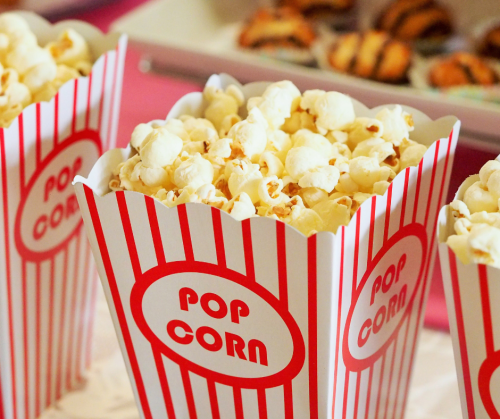 The frustrations
There's so much frustration I could offload in a blog post such as this, but perhaps the biggest issue is around the vicious cycle which lies at the heart of inaccessible cinema. First, subtitles are rarely put on, and when they are, you have to dig deep into an equally inaccessible website with filters and displays just to book them – that's if they aren't scheduled at 2pm on a Tuesday afternoon when many of us are working, of course.
The mix of poor promotion, visibility and timings mean Deaf people can't or don't turn up, which then provides them with the perfect justification for not putting any more subtitled screenings on, and the cycle continues forever – unless they want to bring it back for, say, one week only for Deaf Awareness Week when it looks good.
UK cinemas did suffer a financial hit of around £2 billion during the pandemic after all – according to the UKCA – so it sure would be convenient.
And as a brief aside, this isn't just exclusive to the cinema industry, either. Poorly advertised services generating a low turnout which is then used to reduce or remove the provision occurs (whether intentionally or unintentionally) in other sectors as well. It offers businesses a get-out for shameful accessibility on the grounds that it is a business decision.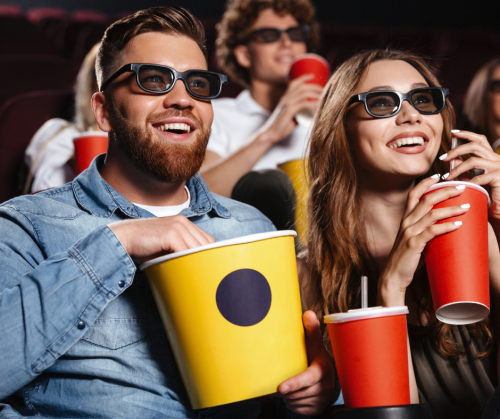 They are missing out
What a shame, then, that campaigning organisation Purple – behind the annual 'Purple Tuesday initiative – claims the online spending power of disabled people is over £16 billion, with an estimated £2 billion being lost every month as a result of businesses ignoring the needs of disabled people.
Yes, the same figure the UK cinema industry is estimated to have lost to the pandemic is the same sum which they are missing out on by not putting on regular subtitled screenings – screenings which, by the way, don't just benefit Deaf people but wider disabled people and non-disabled people, too.
By ending this vicious cycle of exclusion, UK cinemas can end their appalling reputation within the Deaf community, bring in more customers, and go some way to make up the £2 billion shortfall caused by the pandemic.
There's no better time than right now for them to get started.
Liam O'Dell is a freelance journalist and campaigner specialising in deafness, disability and social media. He is a regular contributor to the Deaf news blog The Limping Chicken and his work has also been featured in The Stage, HuffPost, Metro.co.uk, The i and The Independent. He recently won the Young Freelancer Award at the Freelancer Awards for his coverage of the #WhereIsTheInterpreter campaign.
Looking for more support? We've made it our mission to improve the lives of deaf people everywhere. Check out Deaf Unity's projects to find out what we can do for you. If you'd like to get in touch, contact us here.