Deaf Unity was established largely from our founder's experience of applying to university and the ordeal that he experienced as a deaf student. He was determined that other deaf and hard of hearing students shouldn't have to fight to overcome barriers the way he had to.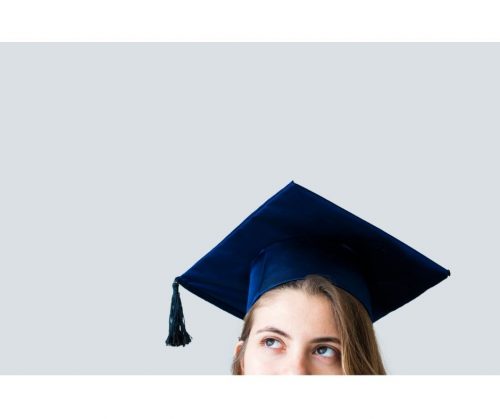 Supporting Deaf Students
Since our inception, Deaf Unity has worked to dispel many of the myths and confusion surrounding contemplating university, applying through UCAS and securing the support deaf students need to be set up to succeed. Arriving at university, most students are enjoying Fresher's Week, getting settled in their dorms and working out where to go to classes. Conversely, deaf students are enduring meetings with Disability Support Staff, discussing budgets and realising they are in a huge new world of access barriers. 
Our fantastic Deaf Futures series has been sharing vital information on the UCAS process and how to navigate the Clearing system, access student finances and deciding on accommodation from our friend, Heather Judd from West Kent and Hadlow College. She has been walking us through inside tips and tricks of the application system as well as important information that all students and their families will benefit from. Check out the full video for Part 1 of her advice focusing on the UCAS application system:
Our series is special, as it is fully accessible with captions, voice and BSL signing. We believe this kind of information should not be kept behind the gates of inaccessibility or spoken language. Sign up to our Deaf Futures series to access Heather's next presentation on 'Next Steps', as well as many others – more information at the bottom of the article. 
Sign up to our newsletter for more content like this

Some Tips and Advice
University can be daunting for any student, but especially deaf students. In our 2020 article "Advice for Deaf Students Starting University" we shared these 8 tips for those starting out at university:
Keep communication open
Speak to your lecturers
Build up a good relationship with your counsellor

 

Don't be afraid to speak up
Join societies and groups

 

Give yourself time to settle in
Take advantage of technology
Talk to your peers

 
Check out the article for an explanation of each of these tips. Why not explore our articles section by searching for "university" to read all the advice we have featured as well as inspiring interviews with deaf and hard of hearing people who have navigated the university journey and the advice they share on making a success of this new chapter of your life. 
Some favourites are:
5 Ways to Look After Your Mental Health at University as a Deaf Student (Article/Interview)
Fred Suter: My experience of communication support at University (Article/Interview)
Hamza Shaikh – Challenges in Higher Education (Article/Interview)
Deaf learner, Paul Ntulila beats all odds to be awarded a scholarship (Article/Interview)
7 Teaching Strategies to Empower Deaf Students (Article/Interview)
Sign up to our newsletter for more content like this
Deaf Futures Series
Our digital series has been running since Jan and has featured some amazing presentations and interviews. Sign up to view fully accessible content from the comfort of your own home, on your own schedule. So far we have featured:
UCAS Personal Statement Masterclass
BrightNetwork – CV Masterclass
Bilingualism and Creating a Thriving Learning Environment
Domestic and Sexual Violence in the Deaf Community
Diversity and Inclusion in the Workplace
Featured Deaf Unity Role Models
We have more exciting content on Education, Employment and Well-being coming over the following weeks and months! Sign up now!
BOOK YOUR FREE TICKET!
Looking for more support? We've made it our mission to improve the lives of deaf people everywhere. Check out Deaf Unity's projects to find out what we can do for you. If you'd like to get in touch, contact us here.