Published: Thursday 09 June 2016 | No Comments
Grouped under: For Families
Inclusive Britain is a website that lists all the attractions, venues, and services in the UK that are accessible to those with disabilities – including hearing loss. You can search a wide range of locations nationwide that have induction loop systems and facilities to make your experience more enjoyable. 
If you're deaf or HoH, or a family/friend of someone who is deaf or HoH, you may well know the frustration involved in finding a restaurant, bar, pub or hotel that is suitable and accessible. Of course there's also other things like the theatre, using public transport and even visiting the post office which can present a large number of issues for people with hearing difficulties. Inclusive Britain allows you to search the following locations and services to find out which ones are accessible to the deaf and HoH:
Restaurants

Pubs and bars

Theatres

Post offices

Nature reserves

Hotels

Transport

Tourist attractions, such as museums, parks and city sights
You can also download the Inclusive Britain app so you can browse local accessible venues from your smartphone. Find out more about Inclusive Britain, or visit the Inclusive London website if you're in or near the city.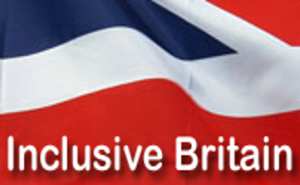 Other Resources
Previous resource: ATLA – Association of Teachers of Lip Reading for Adults
Next resource: cSeeker – Clear Communication, Clear Education