It is that time of the year again when a spotlight is shone on the deaf community. September 18 – 24 is the World Federation of the Deaf's (WFD) International Week of Deaf People. The theme for this year – 'A World Where Deaf People Everywhere Can Sign Anywhere!'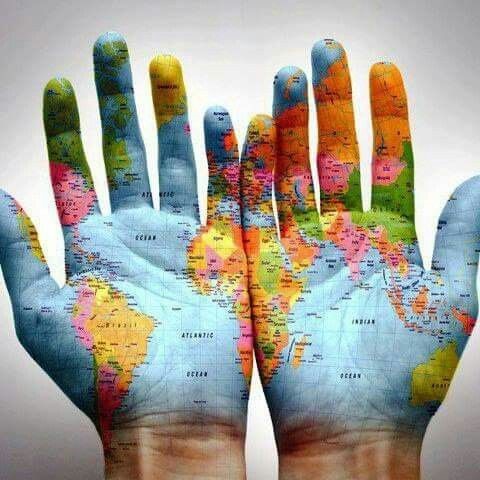 The week saw various themes being addressed each day, reminding everyone of the legal rights to language, pulling us together as a united, global deaf community and promoting signed languages. Saturday 23 September is the International Day of Sign Languages, and you might see a blue light in your area as landmarks are spotlighted across the globe.
You may not know that each country has their own national signed language. Many people think that signed language should be one universal language, but that ignores the richness that culture, tradition, and values brings to a language. English is spoken across many countries, but with its own variations, differences and quirks.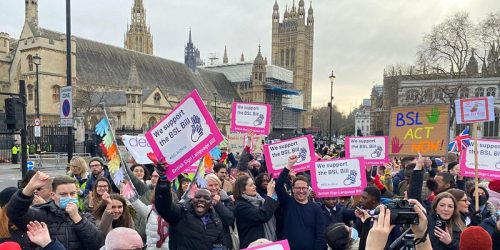 You may, however, have seen reference to International Sign Language. It is an important point that there is no such 'International Sign Language'. The WFD and its member countries stress that International Sign Language is not an actual language, preferring to refer to it as International Sign (IS). IS is recognised to be an invented system of signing to allow 'cross-language communication' or 'a translanguaging practice'. You may see a variety of forms of IS whether you are at a conference in the USA, Africa or Europe, with various influences at play from the people using it, in that instance. For more information about how deaf people communicate when they come together, have a look at this fascinating project – Mobile Deaf.
Deaf Unity supports the values and work of the WFD. We do this through our work to support deaf people through critical points of transition – from school to work or FHE, from FHE into the world of work, and when navigating times of change in employment. We also work to remove barriers between communities, and have a thriving network of community projects and sign language courses.
We have also published a number of articles speaking to the lived deaf experience, hot topics in the community, and shining a light on inspirational deaf people in the UK and overseas. Why not check out our other articles! We have also chosen a few here for quick reference:
To Pay or Not to Pay – BSL Courses
So I passed my BSL Exam – now what?
International Week of the Deaf 2020: The Highlights
Deaf Futures 2021 – Open to All
EUDY and the International Deaf Community
We leave you with a lovely little video we made back in 2020:
To read more inspirational role model interviews, take a look here. If you would like to be an ally to the deaf community and learn sign language, check out our courses here.
Looking for more support? We've made it our mission to improve the lives of deaf people everywhere. Check out Deaf Unity's projects to find out what we can do for you. If you'd like to get in touch, contact us here.